It is time to come clean. Every business blogger has, at one time or another, written a blog that was just ... well, boring. It happens.
After all, business blogging is not as simple as personal blogging. It can lack immediacy, intimacy, and that general feeling of freedom that seems to flow smoothly in a personal blog post.
When you consider the goals of both types of blog posts, this makes perfect sense.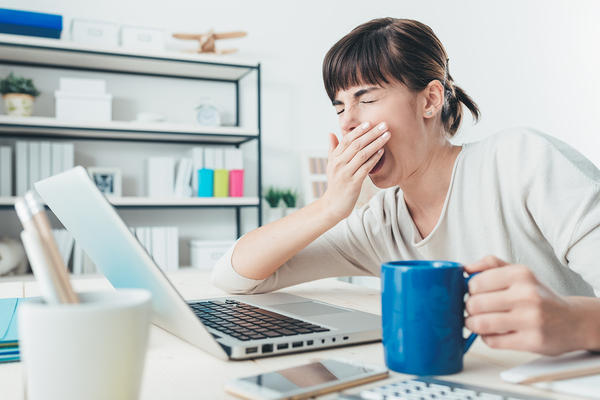 When blogging, remember that B2B and B2C audiences both want different things.
B2B audiences, for example, want more actionable info and strategic tips.

The Inherent Differences in Personal and Business Blogs
Personal posts are about giving expression to your own ideas — sharing something with a larger audience that affects you individually. Personal blogs, then, are not always about a marketing message. Sometimes, they are simply musings of a particular individual at a particular moment in time.
Business blogging, on the other hand, is about specific objectives. Business blogs are designed not merely to entertain your audience, but to move that audience to take specific actions of one kind or another. Thus, business blogging is a more focused endeavor.
Does that mean, however, that business blogs must be boring or lacking in personality? The answer to that question is a resounding "no."
Finding Your Business Blogging Mojo
What can you do to enliven your business blog and add real value for your readers?
Remember your blog represents your brand: Since your brand is your business "personality," it makes sense that your blog should adequately convey your brand message in terms of tone and voice. Be consistent as to tone and voice, but avoid being redundant.
Remember your audience: A B2B audience likely wants blog posts with more actionable information and strategic tips than does a B2C audience. Regardless of which audience you are trying to attract, however, it is important to understand who they are and what they want to know.
Remember to provide value: Most people who read your blogs are looking for a solution to a particular problem they are having. With that basic premise in mind, ensure that your blog addresses that problem. Then, you will know that your blog has provided something of real value and relevance to your audience.
Hook Your Reader with a Great Headline and Intro
Think about what makes you click on a blog post. It is the headline that reels you in, right?
Once you figure out your blog topic, think for a moment about a way to convey the general direction of your topic in less than one sentence. In those few words, you have the basis for your headline.
Once your headline is established, the first few sentences of your article will either hold your audience or lose them forever. Make your first paragraph engaging by using compelling statistics, a gripping story, or a humorous take on your topic.
Specificity Reduces the Boredom Factor
Rather than producing a generalized blog that touches on a variety of subjects or different angles of the same subject, focus instead on getting a specific point across.
HubSpot offers this wise advice: "Describe the purpose of the post and explain how it will address a problem the reader may be having. This will give the reader a reason to keep reading and give them a connection to how it will help them improve their work/lives."
The Content Marketing Institute (CMI) suggests building on top of proven ideas to keep your blog interesting. You can make proven ideas even better by:
going deeper than the original author
creating a visually oriented post
expanding on aspects of the topic previously covered inadequately
supporting your information with statistics, facts, and additional links
Write Like You Mean It
Once you have outlined the main points you want to cover in your post, write with authority. If you want your readers to be enthused about your content, you must first be enthused yourself. Tap into why you think your content will be beneficial for readers and let that inform the way you write and the things you wish to highlight. When you write with the reader experience in mind, your readers will feel that focus and appreciate it.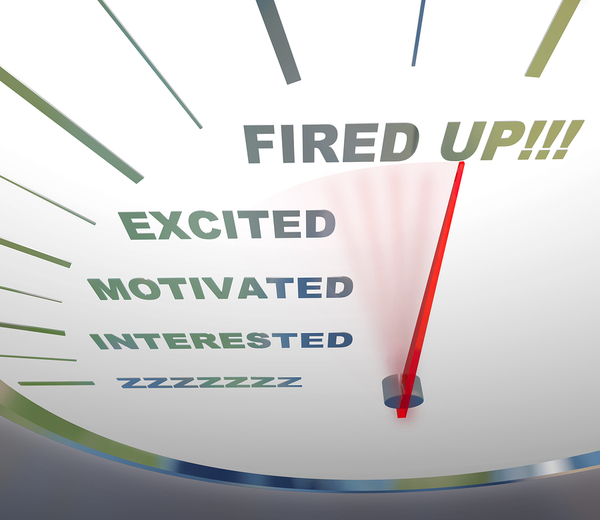 Fire up your blog audience by addressing reader pain points in a captivating way.

The Bottom Line
Writing a business blog need not be an exercise in boredom. Avoid the dreaded blah factor by keeping your audience firmly in mind, creating a captivating headline and intro, and ensuring that your content answers a specific question or addresses a specific pain point for your audience.
Want some additional practical tips on business blogging as part of your inbound marketing strategy? Contact us today. We've got you covered!
Once you've gotten started with your blog, you'll want to make sure you're able to measure its effectiveness. To see some great ways to prove the return on investment you are receiving, get your free copy of our eGuide "The six marketing metrics your boss actually cares about."