Martha Spelman is a branding and marketing consultant who advises small- to medium-size companies on cost-effective, quick-response ways to increase business.
Here she shares her professional insight on what businesses can do to get an edge on their marketing.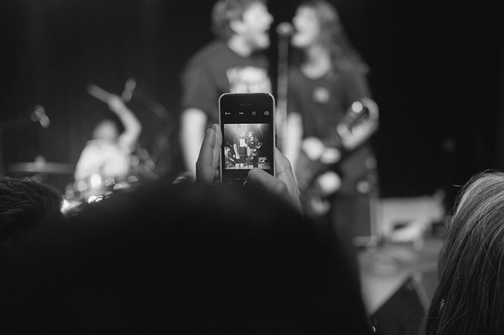 Looking to get the most out of your marketing? Know your audience...and the media they access.

What do you think are the smartest things a business can do to get an edge in marketing?
Know your audience ... and the media they access. Then get in front of them with a well-designed, user-friendly website, implement a content-marketing plan that includes consistent blogging, email marketing and social media posts - and all should supply helpful, valuable content that's relevant to their audience.
Where should businesses begin when defining their brand? What types of conversations should they be having? What considerations should they make?
The first stop is to evaluate the brand's positioning: The products/services the company offers and the wants, needs and budgets of prospective clients. Where those intersect is the "sweet spot" for their offerings. As well, a brand needs to differentiate itself from the competition - what does the company offer that is unique to that company? Lastly, the company needs to stay true to its brand - focus on the offerings and customers that align with their positioning (and be willing to say "No" to transactions outside that position).
What do you believe are best practices for positioning a brand?
Honestly and realistically evaluating a company's offerings and the audience for those offerings. One of the initial steps any new business (or a business readying a new offering) should take, is to conduct market research - do the opportunities for this new product or service exist? Is there a market for what the business does or provides?
After defining their brand, how should businesses go about writing their brand story?
The two primary objectives are to determine what is unique about the brand - and how the brand benefits the customer or consumer. While a company may focus on features, the customer will focus on the value of the offering to them. Answer the customer question: "What's in it for me?" Once the company has determined what its brand "stands for," they need to talk about how their product or service has improved the lives of its consumers - interviews, testimonials, and positive reviews are all valid ways of telling the brand story.
What are the most common mistakes or oversights you see businesses making when creating their brand story?
They are too busy telling their customers how the business does what it does. For the most part, customers don't care how it's done; they care about what it does ... for them.
What advice on branding do you find yourself repeating over and over?
Businesses need to understand the importance of talking about their brand benefits and how the company differentiates itself from the competition.
What are some of your favorite marketing tools right now?
I find that it's extremely valuable to "interview" some of my clients' customers. Their insight as to the strengths, weaknesses and the perception of the company in the industry can go a long way in helping form the brand messaging (and tackle and weak links in the company's current way of doing business).
From an implementation standpoint, I want my clients to increase their visibility and status as the "go-to expert" in their field via creating and publishing custom content. Creating blog posts and repurposing those posts through email marketing, guest blogging and reposting on different social media and content platforms, is integral to SEO and industry recognition. A consistent email campaign that goes out to a well-maintained mailing list keeps a company top-of-mind with their customers.
What businesses do you think have done an especially noteworthy job of defining and positioning their brand and sharing their story? What can we learn from them?
Of course, top contenders are Nike and Apple - they create superior products and tell their stories with a lifestyle twist - "Want a better life? Buy our product." I like how Coke is making their brand fun - and modifying their packaging (having people's names or adding song lyrics) to personalize the buying experience. Zappos has cornered the market on customer service. Southwest Airlines on the experience. Smaller companies, like Modcloth.com not only know their customer ... they feature their customers in their promotion. Hubspot.com is giving away the store with lots of content - all delivered with the intent of helping their customers' businesses improve.
What are the most interesting industry trends or innovations you're following right now?
The biggest shift has been from company-centric advertising (aka "a pitch") to consumer-centric marketing (helpful, valuable, relevant, "secret sauce" information). I think small companies are learning to scale their marketing activities to mirror those once only affordable by large companies. Online marketing has leveled the playing field and makes this possible - all companies have access to the Internet and to relatively low-cost ways of "spreading the word."
However, the dollar outlay can be offset by the time involved -- which companies need to recognize. Overlying all of this is a need to consistently publish and promote - all while engaging viewers with valuable content, presented in a creative manner and that educates and entertains.
Your website is also an important component of your brand. To see how custom web design can help define and stregthen your brand, read our blog article "Why custom website design is important to your brand."
Interested in learning how you can demonstrate the value of your inbound marketing strategies and prove the return on investment? Get your free copy of our eGuide: The six marketing metrics your boss actually cares about.
Make sure to connect with us on LinkedIn to get valuable insight on the latest news in marketing and website design. Follow us here: