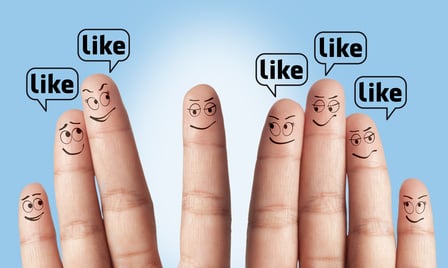 When it comes to perfecting your content marketing strategy, you need all of the tools at your disposal – especially when it comes time to turn leads into customers. What it comes down to is taking the data you've collected through forms, analyzing it and putting it to good use.
In the new eBook, "How To Plan Your Facebook Strategy" from SugarBush Marketing Consulting Firm President Mark Parent, workflows are one such effective tool to help divide and track your audience so you can better determine and provide exactly what it is they're looking for.
Automated Workflows
Set up workflows that will send automated emails when someone completes a form or when a lead is added to a smart list. This is a reliable way to make sure you're following up with every quality lead that is coming in. For example, you could automatically thank someone for downloading an eBook and then follow up a few days later with a CTA that leads to a free case study or demo about your product. Tailor your emails using the knowledge that they originally came from Facebook.
Setting Up Workflows
Customize each step in your workflow to t the needs of whoever has downloaded your form. Do this not only by personalizing offers depending on the type of lead, but also the number and frequency of emails you send.
Segmenting Your Workflows
Want to get the most from all your CTAs, landing pages, and forms? Segment your automated workflows in order to personalize emails to each of your segments. Do this by adding people with different traits to different smart lists and triggering workflows for each smart list. This way you're creating more targeted follow-ups than you would by reaching all prospects from Facebook in one shot.
Download Now + Further Your Marketing Education
After reading "How To Plan Your Facebook Strategy", you should be confident in your understanding of some of the best practices for using Facebook to not only generate new qualified leads, but to also close sales.
Once you have a clear understanding of your success or struggles on Facebook, you'll be in a much better position to either scale the channel or rethink your strategy.
Be sure your content marketing efforts on Facebook are worth the effort – read "How To Plan Your Facebook Strategy" now!