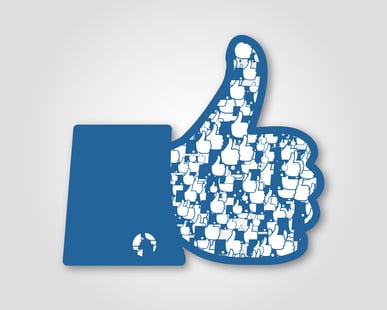 Now that you've perfected your marketing techniques, it's all about making sure the leads you give to your sales team are turning into customers. Aligning your marketing and sales teams helps keep everyone on the same page about expected results when it comes to generating and closing leads.
Smarketing: Sales + Marketing
But why is this so important?
According to SugarBush President and closed loop marketing expert, Mark Parent:
"If the sales team isn't following up on leads, there's no point in generating them in the first place. You want to be sure you're working qualified leads on the same day of conversion or very soon after, as your ability to close leads over time decreases."
– Mark Parent, "How To Plan Your Facebook Strategy"
Aligning your marketing and sales teams through quantifiable goals will give each team a responsibility. Establish a monthly quota for number of leads marketing will pass to sales and the number of leads sales will close. Quantifiable metrics will give each team shared accountability and a common goal.
Don't Let Those Leads Slip Away
There's a short period of time between when a person clicks on an offer and when he or she completely forgets about it. Analyze your data about leads that have been successfully won to determine the average amount of time it took a salesperson to follow up with them. You may find that leads worked within two or three days tend to close more quickly, or that a higher percentage of sales are made when worked within a given time period. Convey this information to your sales team so they know how quickly they need to follow up with each lead that comes in to guarantee a high success rate.
Know the Lead Before Trying to Make the Sale
Pass on the data you've collected about leads to your sales team by integrating your CRM and marketing software, so they're as informed as they can be prior to following up with prospects. This will allow for a seamless flow of information between the teams, keeping everyone in the loop.
Calculate Your Facebook Content Marketing ROI
You've put both your time and money into planning, executing, and analyzing the perfect Facebook strategy, but is it really worth it? Whether looking at paid or organic Facebook posts, you need to determine what your ROI is in order to know how much you're gaining in comparison to the other media outlets you're using. In the eBook, "How To Plan Your Facebook Strategy", social media marketing company owner Mark Parent explains how to not only calculate your ROI but how critical it is to have a tracking and analytics platform in place to know exactly how much revenue is being generated from your Facebook content marketing plan.
Learn more – download "How To Plan Your Facebook Strategy" now!