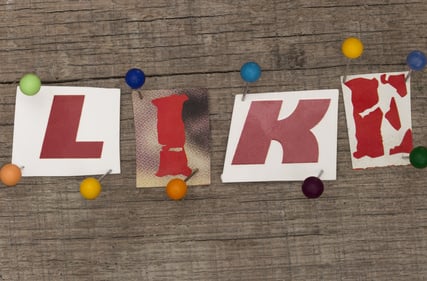 You have people in all stages of the marketing funnel going to your website and downloading offers, but how do you actually turn them into customers? It's all about properly nurturing your leads. It's time to take the data you've collected through forms, analyze it, and put it to good use.
Perfect Your Lead Nurturing
This means knowing exactly what your leads want whether they are at the top, middle, or bottom of your funnel. Take this information to generate the most effective content for each group and deliver it in an effective and efficient way. You can do this by setting up work- flows of customized emails -- allowing you to easily keep track of each type of lead -- while carefully maneuvering them from one step of the marketing funnel to the next.
Divide and Track Your Audience
Automated Workflows
In the new eBook, "How To Plan Your Facebook Strategy", Content Marketing Services Expert and SugarBush President Mark Parent explains how to set up and segment workflows that will send automated emails when someone completes a form or when a lead is added to a smart list. This is a reliable way to make sure you're following up with every quality lead that is coming in.
For example, you could automatically thank someone for downloading an eBook and then follow up a few days later with a CTA that leads to a free case study or demo about your product. Tailor your emails using the knowledge that they originally came from Facebook.
Study Your Analytics
See which pages are producing results and which ones aren't.
After working on awesome Facebook posts, creating eye-catching CTAs, publishing sleek landing pages, and segmenting your leads, you need to make sure everything you're doing is working to generate more customers. By using a marketing analytics tool, you'll be able to easily quantify your results. This way you can see which CTAs and landing pages are producing the best results, and which ones are falling short. This will allow you to alter your posts and offers in order to get the most effective results. As a marketer, analytics will also help you determine your ROI and prove that Facebook is having a positive impact on your business.
Fans Become Leads Become Customers
In the last section of Chapter 3: Post Facebook: Turn Leads Into Customers, Parent points out four critical numbers that every content marketer needs to pay attention to:
Clicks Per CTA
Landing Page Visits
Number of Leads from CTA
Customers Generated
By staying up-to-date on your page performance, you can track each action a Facebook fan takes, and how many are actually turning into leads and customers.
Using this data, you can better optimize your CTAs and landing pages to meet your goals. Find trends from your most successful offers and include similar tactics in future campaigns.
Enhance your marketing education and earn results worthy of the best social media marketing companies, download "How To Plan Your Facebook Strategy" now!