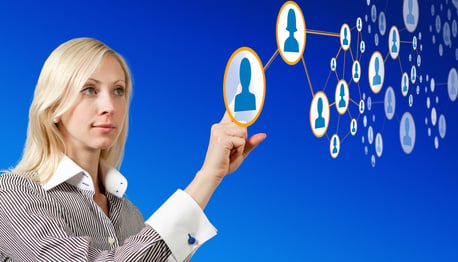 If you're content marketing on Facebook but haven't quite figured out how to effectively increase your fan base, or how to take those fans, turn them into leads, and nurture them from prospects into 'paydirt' – then the new eBook by SugarBush President Mark Parent is a must-read.
A Guide to Using Facebook to Improve Lead Generation & Increase Sales
Entitled simply, "How To Plan Your Facebook Strategy," this easy to follow eBook reads more like a set of instructions on how to turn fans into customers. From how to create a content marketing plan to efficiently gain qualified leads and customers through Facebook to taking fans from Facebook to your website and, finally, how to move beyond Facebook and perfect your lead nurturing with workflows, analytics – this eBook helps to ensure no lead gets away.
Create A Plan
For example, in Chapter 1 of "How To Plan Your Facebook Strategy", Parent outlines the 3 steps necessary to determine the best content marketing plan for your business on the social media portal: Quantify Your Goals, Review Your Buyer Personas and Create a Unified Campaign.
The half-life of a Facebook post is only 3.2 hours.
"The first step to generating more customers through Facebook is by increasing the number of people you're reaching through the social media site," says Closed Loop Marketing Expert Mark Parent. That's why, as he points out, Frequency, High Quality Content, Optimal Time and Images are all key components of increasing your number of Facebook fans and keeping the ones you already have engaged.
Taking Fans From Facebook To Your Website
Another critical component of your overall Facebook marketing strategy is devising a plan to carry prospects from the social network and onto your website to further nurture a sale. In Chapter 2 of "How To Plan Your Facebook Strategy", Mark Parent outlines how with tools like Links, Clickable Calls to Action, Landing Pages and Forms.
Turning Post-Facebook Leads Into Paying Customers
Perfecting your lead nurturing is no easy feat. You have people in all stages of the marketing funnel going to your website and downloading offers, but how do you actually turn them into customers? "It's all about properly nurturing your leads,
says Parent in "How To Plan Your Facebook Strategy". "Its time to take the data you've collected through forms, analyze it, and put it to good use."
But how?
This means knowing exactly what your leads want whether they are at the top, middle, or bottom of your funnel. Take this information to generate the most effective content for each group and deliver it in an effective and efficient way. You can do this by setting up work- flows of customized emails -- allowing you to easily keep track of each type of lead -- while carefully maneuvering them from one step of the marketing funnel to the next. In Chapter 3, Parent elaborates on the various ways to divide and track your audience so you can determine and provide exactly what they're looking for.