Batman and Robin. Peanut butter and jelly. Jordan and Pippen (Or Laimbeer and Mahorn for you marketers in Detroit who prefer the Bad Boys).
When you think of dynamic duos, these pairings might jump to the top of your mind, but we want to introduce you to an enterprising combination that can help attract customers, grow engagement, and boost revenue: Inbound marketing and the sales funnel.
By aligning your inbound marketing process to the sales funnel stage of your prospective customers, you will be able to deliver more relevant and engaging content to your target audiences.
The goal of any marketing campaign is to connect with your pool of contacts, then build rapport and nurture them so they will purchase your products or services and hopefully become loyal repeat customers.
There are plenty of great ways to engage your contacts: emails, social media, content offers, eBooks, videos, infographics, and so on. In the following article, we will examine the sales funnel and outline some inbound marketing tools that work for each phase.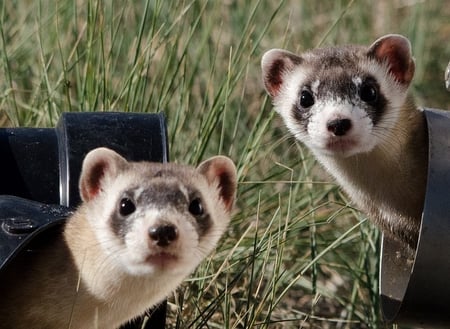 Pair inbound marketing with the sales funnel to pique the interest of your audiences.

Stages of the sales funnel
The growth of inbound marketing has expanded marketing best practices to cover more stages of the sales funnel. Let's take a look at each stage of the funnel and find out how inbound marketing solutions help shape the approach marketers take during each phase:
Pre-awareness
During the pre-awareness phase, consumers generally don't have a conscious need to make a purchase and any connection with your brand probably isn't too strong at this point. This consumer likely has a general interest in your industry and products and services that are similar to yours, but your brand isn't top of mind.
An inbound approach is designed to deliver general content that contains information about the issues your company addresses. The content won't mention your brand, but can identify pain points and problems that consumers might experiencing and begin to introduce solutions.
Blog articles work well in this phase, giving potential contacts a short introduction to a relevant topic and also giving them a chance to dig deeper into the topic via related blog posts or content offers available on your site. Blogs can also be easily shared via social media marketing tactics, emails, or other inbound efforts.
Awareness
Raising the profile of a business' product or service has always been the central task of the marketing team. In inbound marketing, however, this process becomes more targeted. Instead of aiming paid advertising at a general audience, many of whom may not be interested, you are directing your efforts at people who have already demonstrated a potential interest in or a need for what you have to offer.

Also known as the "problem" stage, the awareness phase is where you're educating your audience about the issues that your business intends to solve. Since, at this stage, the audience still isn't too interested in your company per se, you need to make your message as accessible as possible. In other words, use videos, games, and very little written text. A 2013 Reel SEO survey found that 82 percent of marketers reported videos as having a positive impact on their strategy.
Interest
At this stage, you've gotten the attention of someone you thought was potentially interested, and you want to inform them a bit more about your how your product or service solves the problem you're talking about. Now you can afford to slip a bit more into the informational mode, but you want to stay fun and accessible.

That's why you use infographics. Visual.ly data reveals that web-users are 45 percent more likely to click on a link if it contains an infographic and 30 percent more likely to forward it on to a friend, "even if the information is pointless."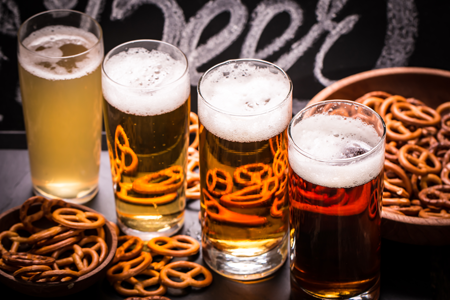 Just like pretzels go so well with beer, inbound marketing techniques
perfectly complement each stage of the sales funnel.

Consideration
Your lead has become a prospect, having decided that they might be able to use what you have to offer. Now you'll want to keep them hooked and informed. This is where providing free content to people who have demonstrated a solid interest in your services comes in handy. Having a solid blog and social media presence is key, and providing free eBooks or whitepapers can deliver more in-depth information that will further educate your prospects.
Justification and purchase
Once the prospect is a devout follower of your blog, you've successfully convinced them that you know your stuff. Now it's time to move them to buy your product. Providing more in-depth information on your company's advantages over others is key.

You can do so through white papers and user guides, but also through the loyal words of your existing customers. Post testimonials on your website, and link to an Amazon page filled with 5-star reviews. Recent data found that 63 percent of e-commerce customers are more likely to follow through on a purchase from a site that has user reviews.

The sales funnel is still the backbone of sound strategy for building your business. But inbound marketing has changed the role of marketing at each stage. Together, this dynamic duo can help you develop a more targeted and effective strategy that will boost engagement and better nurture your prospects.
Calculate how much traffic and how many leads you need to generate to reach your business' goals. Get your free marketing leads calculator to help you determine and plan the best marketing strategies to generate leads and revenue.
Make sure to connect with us on LinkedIn to get valuable insight on the latest news in marketing and website design. Follow us here: