Marketing and sales leaders in southeast Michigan looking to improve their marketing and prioritize converting leads into customers have reason to rejoice. Detroit's leading HubSpot inbound marketing agency is ready to help.
Digital marketing agency Inbound 281 has moved to a new location in Troy, Michigan. The firm's address is 2155 Butterfield Drive, Suite 205, Troy, MI 48084.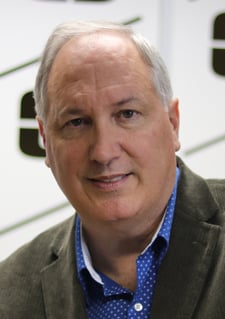 "We are thrilled," says Inbound 281 president and founder Mark Parent." Troy is the business hub of southeast Michigan. Our new location puts us closer to our existing clients, as well as within reach of many other companies who could benefit from inbound marketing.
"Many organizations are looking for ways to automate their marketing and nurture prospects to the decision stage to support the sales efforts. Our mission is to help them," Parent says.
Inbound 281 specializes in inbound marketing, a proven method that helps organizations grow by using a tightly-woven sequence of proven tactics to attract, convert and close new customers online. Inbound uses the HubSpot platform to achieve its objectives. HubSpot is the world's leading inbound marketing tool.
Inbound 281: Inbound Marketing Thought-Leaders
Parent is a thought-leader in inbound marketing and HubSpot. He is such a believer in the platform that he has taken on the leadership role for the Detroit HubSpot User Group (HUG), which meets quarterly to provide education, insights and training to southeast Michigan HubSpot users.
Inbound also hosts monthly Professional Development Workshops tailored to organizations that want to improve their marketing efforts. Recent topics have included corporate storytelling and content personalization.
Parent says he was attracted to the new location in Troy because of the facilities. The Butterfield building houses a 90-person auditorium, as well as a 40-person training room.
"Our new location gives us the ability to host the kind of events we love hosting to bring together and educate today's business leaders about digital marketing," he says.
Upcoming Inbound 281 Events
Parent encourages anyone seeking to utilize inbound marketing to visit the firm's website at www.inbound281.com. "We have a ton of great educational resources, as well as interactive tools," he says. "We also provide free consultations."
Inbound 281's next Professional Development event is Feb. 28. The next Detroit HUG meeting is April 18. To register for either, go to www.inbound281.com/inbound-281-events-your-destination-for-marketing-sales-education
Inbound 281 grows market share by accelerating inbound marketing & web design strategies. Their 2019 "Fuel Your Inbound Marketing Engine" Professional Development Series of workshops feature talented expert speakers and presenters who provide knowledge and tools to help companies grow their business. To learn more, visit www.inbound281.com