Outbound marketing existed before inbound marketing, but the two don't really share the same approach.
It was merely called marketing, and it took the spray-and-pray approach to reach audiences and maybe even grow brand identity and market share. Businesses sent out as many messages as possible and hoped at least a few of them stuck.
Inbound marketing changed all that. Instead of direct mail blasts and television commercials, tools like content marketing and lead nurturing moved front and center. To understand the power of inbound, you have to know where it's been, where it is now, and where it will be in the future.
A brief history of inbound marketing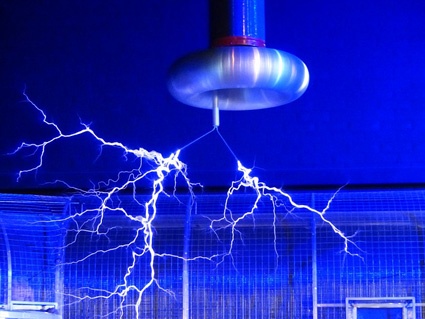 Technology has played a critical role in the rise of inbound.

Inbound marketing first surfaced around 2003. Customers were ignoring email blasts, paying more attention to blogs, and ignoring traditional outbound advertising measures. A new solution emerged from the data: personalized approaches that used consumer permission to drive engagement.
Inbound remained largely an abstract idea, however, until HubSpot came on the scene in 2006. The company gave this fresh idea a name and created an infrastructure around it. This single event contributed to a landslide of changes in the ways people interacted with companies online.
Social media emerged as one of the most powerful ways to connect consumers with businesses. Google changed its algorithm with the infamous Panda, devaluing millions of web pages that were deemed less-than-useful and changing the ideals surrounding custom content. Mobile technology came to the forefront and e-commerce began to gain on its offline-shopping counterpart.
That's a lot to absorb in only a short amount of space, right? If you'd like to learn a little bit more, check out our article, "Inbound vs. outbound marketing: What's the difference?"
Where is inbound marketing now?
Now that inbound marketing has "come of age," it's far better understood in the business and marketing communities. It's a way to subtly attract consumers to a business's products and services and to build more engaged relationships with customers.
Some of the current and most popular inbound marketing strategies include blogging, social media, free content downloads, viral videos, and serial podcasts. Much of it revolves around content creation -- educating, inspiring, engaging, and entertaining your audience.
However, it also incorporates other strategies designed to nurture relationships with customers. From analyzing survey data to harnessing big data, inbound marketing is highly scientific, but largely flexible.
What is the future of inbound?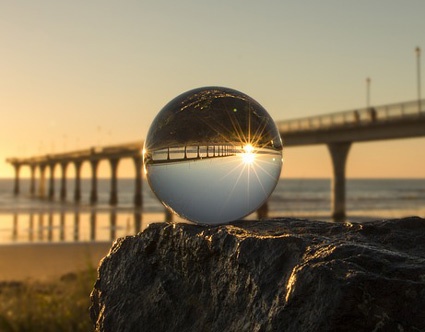 We've looked into our crystal ball and we see inbound marketing
becoming more essential in 2016 and beyond.

Experts seem to agree that inbound marketing is largely future-proof -- or, at least, as future-proof as any strategy can be. Its elastic nature makes it highly adaptable, which means that the future of its development depends on the market trends and how consumers evolve to interact with changing technology.
Expect inbound to rely increasingly more on data and analytics. As metrics become more sophisticated and complex, they will grow increasingly essential for businesses across all sectors. Additionally, don't plan to say goodbye to SEO or content marketing any time soon. Both facets of inbound remain critical to corporate success, especially when it comes to brand awareness and lead generation.
We believe that inbound marketing is the best way for businesses to survive and thrive online. To learn more, download our eBook: The Ultimate Guide to Hiring an Inbound Marketing Agency.
Make sure to connect with us on LinkedIn to get valuable insight on the latest news in marketing and website design. Follow us here: