THE ULTIMATE GUIDE

TO HIRING AN INBOUND MARKETING AGENCY
GET THIS GUIDE BEFORE YOU HIRE AN AGENCY.
Not happy with your marketing and website results after all the time and resources you've invested? Avoid the many common mistakes companies make hiring an agency. Learn the 11 habits of a highly effective agency.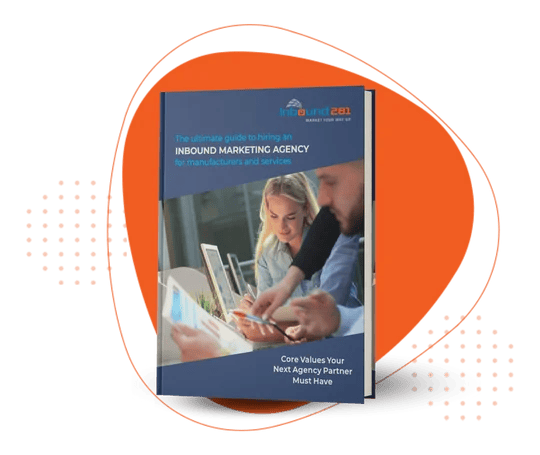 ANY OF THIS SOUND FAMILIAR?
FINDING THE BEST EQUIPPED AGENCY

SHOULDN'T BE HARD TO DO.

You're short on the time and manpower needed to execute key, strategic inbound campaigns to support tactics like SEO, paid media, social marketing and qualified leads for your sales team. Fortunately, there are marketing agencies out there who specialize in the inbound methodology that can help.
Keep in mind not all agencies are the same, the key is finding the right agency. This valuable download will help you identify the right skill sets and core competencies you'll need to interview and hire the right agency.
Sincerely,
All of us at Inbound 281
GET THE ULTIMATE GUIDE TO HIRING AN INBOUND MARKETING AGENCY
Subscribe To Our News And Events