Daniel Keys Moran, American author and computer programmer, is quoted as saying: "You can have data without information, but you cannot have information without data."
The problem with data is that it can be rendered virtually useless quite easily. All it takes to dismiss data without gaining information from it is to give more credence to your own perception of how things are than to what the data actually shows.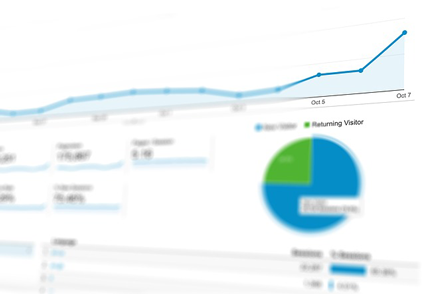 Do you have data blindness? The inability to incorporate data into your marketing
strategies and tactics could be hindering the success of your campaigns.

Data blindness and the C-suite
Would you classify your company as one that is data-driven? Are business decisions consistently made based on solid statistical evidence, or does your company operate on a more "flying-by-the-seat-of-your-pants" premise?
The answer to that question lies largely in the level of data blindness your C-suite executives have. For the sake of this discussion, data blindness is defined as an inability or unwillingness to alter one's own perception of reality based upon available data.
In marketing, data blindness may be manifested by designing and implementing marketing campaigns based on concepts such as:
"That's the way it's always been done."
"Our customers are not using the internet to make purchasing decisions" (despite evidence to the contrary).
"Outbound marketing is tried, true, and good enough for this company. Who needs inbound marketing?"
Despite the abundance of data available, it may be difficult to learn to trust the data you have. Realistically speaking, it is human nature to make some assumptions based on one's own perception of reality. However, in business, those assumptions can sometimes be costly.
>> Demonstrate the value of your marketing campaigns with these metrics: Download your free copy of The Six Marketing Metrics Your Boss Actually Cares About.
Data mining: The key to productivity and profitability
According to a global survey of 362 executives conducted by The Economist Intelligence Unit, data-driven businesses out-perform their competitors in four key areas:
Superior risk management and operational efficiency
Better knowledge-sharing among all employees
A culture of creativity and innovation
Profitability
How does data-mining affect your inbound marketing strategy? Riley Newman, head of data science at Airbnb, explains it this way:
"The forces of globalization and technological development are making business increasingly competitive. An entrepreneur in Nairobi can compete with a mainstream American company for a customer in Thailand. That customer will choose the service that's best suited for them, which depends upon the way the competing companies use their data. So it will be harder and harder for companies--and executives--to succeed without an understanding of how to use data."
The McKinsey Global Institute report "Big Data: The Next Frontier for Innovation, Competition, and Productivity" lists five broad ways in which using big data can create value. They are:
Data mining makes information transparent and usable at much higher frequency.
Detailed performance information exposes variability and boosts performance.
Big data allows ever-narrower segmentation of customers, aiding marketers to target campaigns more precisely.
Sophisticated analytics improve decision-making.
Big data can inform future product development, ensuring that your products and services are of true value to your customers.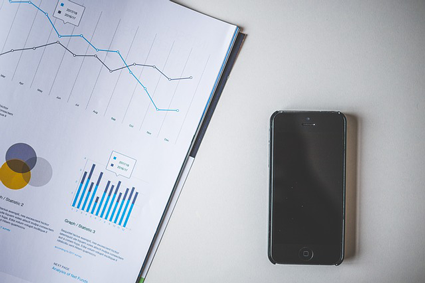 An inbound marketing agency can provide insight into your data analytics
and apply that insight to design more profitable campaigns.

Learning to trust the data
In order to have a successful inbound marketing program, all levels of management must learn to trust the data collected. How can you learn to do that?
First, it is essential to collect the correct data. This is determined by clearly defining your marketing objectives. In other words, what metrics do you need in order to determine the success of your campaigns.
Second, you must analyze the data collected. Questions to be answered by data analysis include things such as:
What does the data reveal about your customers?
How can your marketing department use this information to tweak current campaigns and develop future campaigns?
Is the information gleaned from the data painting a different picture of your customer base than you originally had?
How will this change your marketing objectives and strategies?
By capturing and analyzing the right metrics, you'll have accurate data and custom analytics that will help you glean the most information from the data you acquire. With this data, you'll be able to more effectively plan and implement targeted inbound marketing strategies.
In addition to guiding your marketing strategies and tactics, your data and metrics can help prove the effectiveness of your campaigns. Get your free copy of our eBook, The Six Marketing Metrics Your Boss Actually Cares About, to learn more about the data you need to be monitoring.
Be sure to connect with us on LinkedIn to get valuable insight on the latest news in marketing and website design. Follow us here: