Strategy and content are major factors in building a lead generation website. The remarkable content you provide, in the form of blogs, whitepapers and videos, can help your ideal target find your website, where they may be converted to qualified leads.
These factors combined with inbound marketing allows small businesses to compete with major companies on a more level playing field.
So your homepage or landing page has a big job to do – assure visitors they've come to the right place, and encourage them to stick around long enough to offer some contact information. The content on your site can help accomplish this lead generation goal.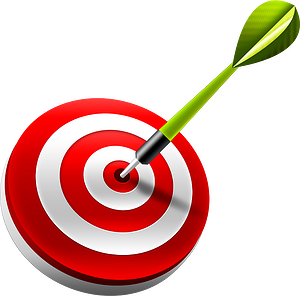 Three tactics to build visitor confidence
Show your bona-fides. Users are understandably concerned about giving their contact information to a less-than-credible site. So display easy-to-access links to the data that builds confidence: an About Us, Terms of Service, guarantee, privacy policy statement and up-to-date copyright are all hallmarks of a professional, trustworthy enterprise.
Include a phone number. No matter how digital your marketing becomes, some prospective customers will always prefer phone to email or social media. Just the presence of a phone number makes you appear more accessible and provides an additional channel for visitors who might not be online.
Integrate third-party endorsements. Customer testimonials, reviews and rankings build credibility in ways that ad slogans just can't match. Choose carefully among the most reputable sources for third-party content – ensure that they're as legitimate as your own business.
Three tactics to keep visitors at your site
Give it a professional sheen. Websites built from free templates seldom generate the ideal UX (user experience) that characterizes the most successful sites. Even a small business should budget for a proven, professional web designer and developer to create an interface that reflects your unique culture and offerings.
Use (but don't abuse) video. People love TV – always have, always will. And that love extends to online video; according to a 2012 survey by Invodo, more than half of the respondents agreed that videos make them more confident in a purchase decision. So a short presentation on your homepage or landing page (and linked to your social media) can build rapport. That said, tread carefully with "autoplay," or videos/audios that automatically begin without the user's input. Many people find autoplay annoying (and potentially embarrassing when web-surfing at work). All videos should include stop/pause/mute functions and include closed-captioning for accessibility.
Create a consistent CTA. Your call to action (CTA) is not limited just certain pages of your site. Create a persistent place for the CTA on each subpage, so that no matter where a visitor lands, he has a chance to take the next step toward lead generation. Conduct periodic A/B testing to find the CTA wording, design and placement that gets the best result.
Take the lead in lead generation

Your leads and your website are inextricably connected: To improve the quality of one, you must constantly assess and address the other. Building a lead generating website will position you to attract more leads – and enjoy more conversions.
Take the next step and see what a FREE Marketing Assessment can do for you and your organization.