---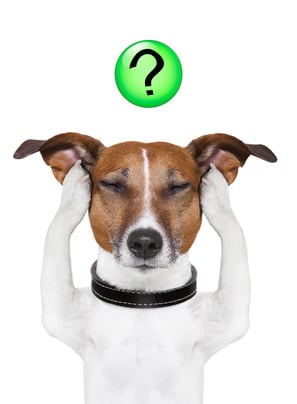 6 Steps to creating great blog content
Now that you know the business value of blogging, it's time to delve into the how. Are you wondering what content you can possibly cover? What to write about?
The following six steps will break down the ideal content creation plan so you can start creating the articles that attract visitors and engage potential customers.
1. Repackage
Many times, you can take something that may have been published internally, remove some proprietary information and transform it into a great blog post. Great content should, in a sense, showcase the inner workings of an organization. What better way to do that than with repackaged internal content?
Another idea: ask those in your business who work directly with customers to track all of the questions they're asked in a single day. Ultimately, this will give you a really rich list to help you generate blog ideas.
2. Brainstorm
Constantly seek new opinions and insights through brainstorming sessions and consider creating a collaborative document to allow people to build on another's ideas. If an idea creates a reaction in your brainstorming group – they're likely interested in the topic and the audience probably will be too.
3. Guest bloggers
You can also invite other industry experts to write guest posts for you. Use your network to find people who might be interested in guest blogging. Be confident in pitching them benefits of guest blogging – it can raise their profile just as much as it boosts yours.
4. Curation
Why not aggregate other valuable pieces of content from outside sources? But don't just curate posts for the sake of filling your blog. You need to make sure you're adding some layer of value for your reader by curating the information in the first place. Follow the original writer's content usage guidelines as well.
5. Frequency
"Blog as often as you want people to pay attention to you," said John Hallett of Voce Connect. Publish a few times a day or once a week, it's up to you. As long as you're consistent, your content engages an active audience and you publish around the same time to create anticipation among your readers, you'll see results.
6. Editorial calendar
Creating an editorial calendar can help you maintain a healthy balance of topics and styles to keep your blog fresh and your audience interested and engaged. An editorial calendar can also help you monitor and plan your blog sharing on your social media accounts.
To learn more about creating effective and engaging content, get your free copy or our eBook, Content Marketing for Marketers.
Make sure to connect with us on LinkedIn to get valuable insight on the latest news in marketing and website design. Follow us here: