Quick!
What are the things you think are most amazing about the great state of Michigan? It's hard to narrow down, right?
Michigan is a state full of interesting contrasts and amazing things. Here's a list of the top seven things to love about it:
7) Its Split Personality
Depending on which part of Michigan you consider, a number of contrasts come to mind. New World Encyclopedia sums it up nicely, saying: "Michigan is simultaneously known for its cities, supported by heavy industry, and its pristine wilderness, home to more than 11,000 lakes. The clang and clamor of Metro Detroit's crowded thoroughfares and busy factories stand in vivid counterpoint to the tranquility found in virtually every corner of the state." With its split personality, there's something for everyone to love in Michigan.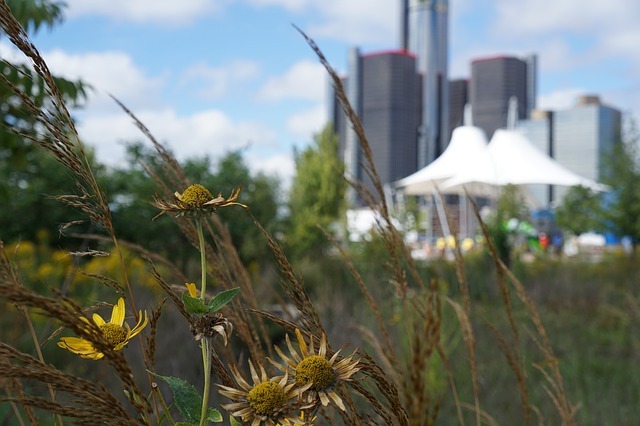 Michigan is 52 percent forestland, according to the New World Encyclopedia.

6) Its Fascination with Beer ... And Ginger Ale
According to the Michigan Beer Guide, there are over 300 breweries in Michigan, making Michigan natives proud to boast being in the top seven states in the country for craft brew. It's safe to say that folks in Michigan know their way around a keg!
Michigan is also the proud home of Vernor's Ginger Ale, the first soda pop made in the U.S., for those who still want lots of flavor, but are not big fans of beer.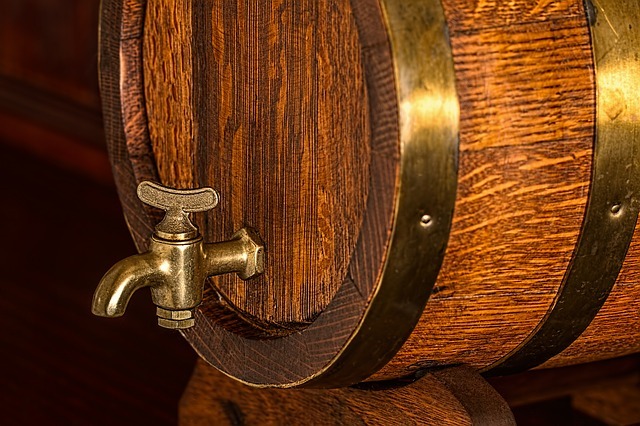 Want to go beer-tasting? Michigan is a beer lover's paradise,
with over 300 craft breweries.

5) Its Invention of the Weekend
"37 Facts That Prove Michigan Is Undeniably the Greatest State" attributes America's enjoyment of the weekend to Michigan, stating: "The two-day weekend has its origins in the Michigan labor movement with Henry Ford, who gave his workers two days off back in the early 1900s, even though the federal government didn't mandate the forty-hour work-week until 1938." You're welcome.
4) Speaking of Henry Ford ...
Michigan is also the birthplace of Henry Ford, and consequently, the birthplace of the automotive industry. America's obsession with the automobile started right here in Michigan and is still going strong today. Who doesn't dream of driving a Mustang along the shores of Lake Michigan with the top down?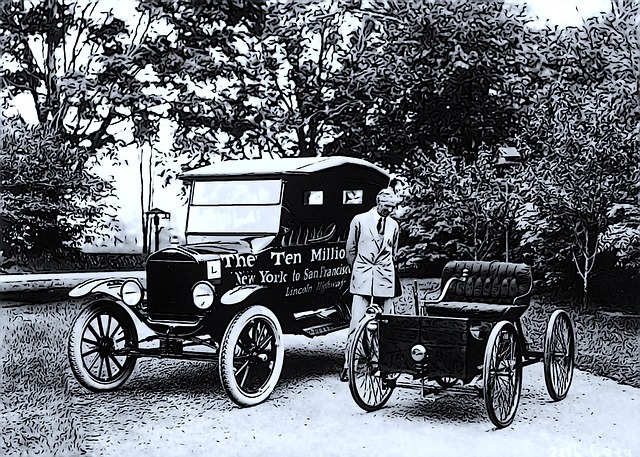 Michigan's famous Henry Ford began America's love affair with cars.

3) Its Suspension Bridge
Michigan also has the Mighty Mac Bridge. "Michigan Facts and Trivia" reports: "The Mackinac Bridge is one of the longest suspension bridges in the world. Connecting the upper and lower peninsulas of Michigan, it spans five miles over the Straits of Mackinac, which is where Lake Michigan and Lake Huron meet." Turns out Michiganders don't just engineer cars. They also engineer the bridges to get them from one shore to the next.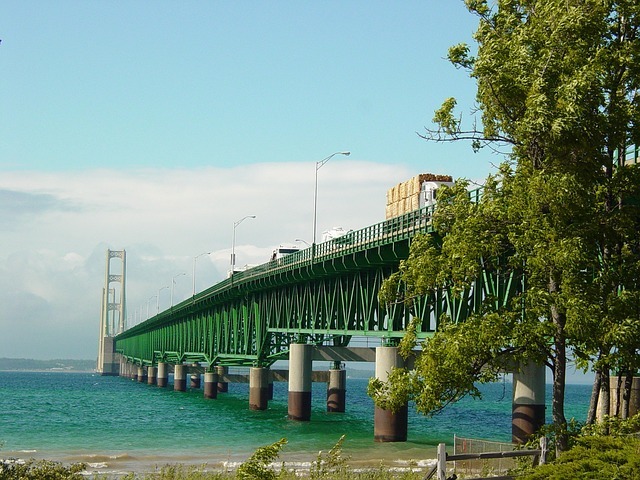 The Mackinac Bridge is a marvel of engineering, stretching five miles
between the Upper and Lower Peninsulas of Michigan.

2) Its Lighthouses and Waterways
Another amazing thing about Michigan is its whopping number of lighthouses. There are 116, to be exact. With 1,194 square miles of inland waters and 38,575 square miles of Great Lakes water area, it is little surprise that Michigan is a leading state in the ownership of recreational boats and in the sale of hunting and fishing licenses as well.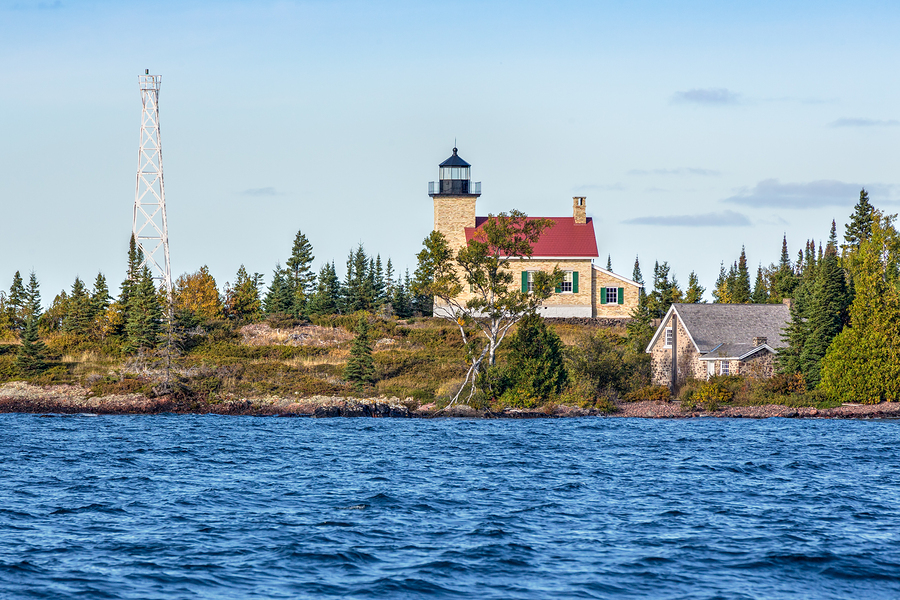 The lighthouse at Copper Harbor is one of 116 lighthouses in Michigan.

While all of these things make Michigan unique, there is something else that should be on your list of most amazing things about Michigan. Here it is:
1) Michigan is Home to Your Business
Before you discount your business as Michigan's most amazing thing, think again. What is the story of your business? How did you start? How have you grown?
When you consider it, your story is unique. Your business is amazing. Taking time to identify what makes your business so special will help you market it more effectively. Marketing is about telling a story. Leverage the power of your unique story as part of your online marketing strategy.
Want help in making your story resonate with Michiganders? Contact us today.
We know Michiganders like nobody's business, and we know inbound marketing strategy even better. Let us use that knowledge for your marketing campaigns. Reach out to us to request a free marketing assessment and dig into the effectivness of your strategies and tactics.
Make sure to connect with us on LinkedIn to get valuable insight on the latest news in marketing and website design. Follow us here: