Imagine that you receive two event invitations for next weekend.
One addresses you by name, mentions when the sender met you, and explains why you would enjoy the event.
The second invitation calls you "sir or madam," employs generic invitation language, and maybe tacks a "plus one" to the end of your name on the RSVP card.
Which event do you want to attend?
You're drawn to the first invitation because you feel a personal connection to the person who sent the request. You feel valued and appreciated.
That's what makes personalization so powerful in inbound marketing. It just accomplishes this goal on a larger scale.
Watch our webinar Content Personalization is the Future of Marketing
to see how personalization, persona development and content creation combine to help B2B organizations meet their marketing and sales goals.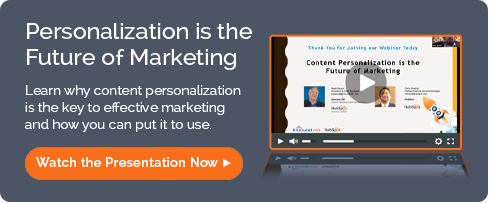 What's in it for your prospects?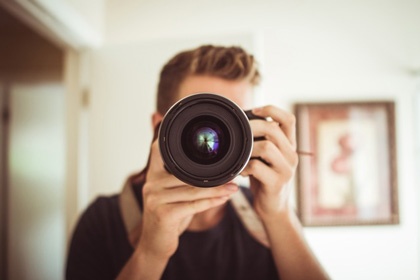 A professional photographer has far different needs and concerns than a manufacturing firm, even if they do use some of the same software.
When a customer shops for a product or service on the Internet, they're not looking for generic features. They want to know how the product or service will benefit them specifically.
A personalized web design and marketing strategy allows you to drill down on the specific features or tools that your individual prospects will find compelling.
According to HubSpot, for instance, personalized websites "shorten the buying cycle" because they let prospects visualize right away what the product or service offers. They don't have to track down the information and wade through copious irrelevant data. Furthermore, they're gently guided toward the purchase based on their particular needs.
Consumers become fatigued by standard marketing
How many times have you used your DVR to record your favorite television programs so you don't have to tolerate commercials? This one example is symptomatic of a cultural shift. Consumers have spoken and they're tired of the constant barrage of advertisements. Consequently, they're all but deaf to standard marketing messages.
Direct Marketing News senior editor Natasha D. Smith reports that personalized emails increase click-through rates (CTRs) by nearly 250 percent. This is because consumers take a message more seriously when they see their names attached. If you use that same strategy for your website's home page and landing pages, you'll see similar increases in engagement.
If you need more convincing on the effectiveness of personalized marketing tactics, check out our blog article "The power of personalized marketing."
Personalized messages mimic in-person relationships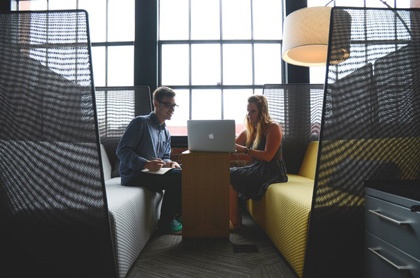 When you can't see your customer and meet with him or her face to face, personalized inbound marketing strategies offer the next best solution.
If your best friend moves to another state, you automatically feel the distance. You can call and text, but you can't meet for coffee when one of you is having a bad day. People need human relationships and physical contact to feel emotionally fulfilled, but when it comes to Internet marketing, you can lose that sense of connection.
Personalization helps bridge the gap between digital communication and in-person connection. You're creating an environment that feels inclusive and customized without having to buy your prospect a cup of coffee.
Location matters
Geo-fencing and similar technologies have made location marketing even more specific and personalized. You can target communications, such as push notifications and social media advertisements, based on where your prospects are located. It's even possible to show advertisements and sale prices when a customer comes near a particular display in a retail store.
These types of personalization not only help get the right content in front of your prospects, but also display that content at the exact right time.
If you're looking for a better way to connect with your prospects, personalization might be the key that unlocks the door to greater success. It's a complex and diverse issue, however, so you might need assistance devising the best strategy for your business.
Watch our webinar recording Content Personalization is the Future of Marketing
to see how personalization, persona development and content creation combine to help B2B organizations meet their marketing and sales goals.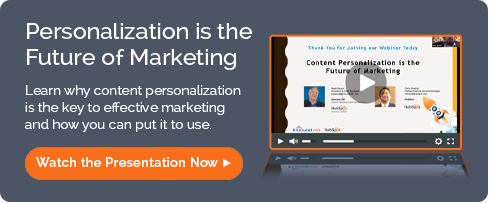 Make sure to connect with us on LinkedIn to get valuable insight on the latest news in marketing and website design. Follow us here: