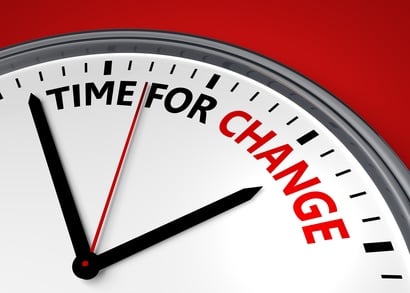 Is every member of your innovative marketing team cutting the mustard?
If you want yours to be a great group of effective marketers delivering real and consistent results, no matter what piece of a project or group of projects they happen to be working on, there are a few key questions to help you take their pulse, keep better track of who's doing what and to determine just how well they're doing individually and as part of the team.
Question 1: What are the most important metrics you're tracking this month?

Don't just ask employees what they're working on. Ask them to close the loop on their efforts by tying critical metrics like leads and customers back to their efforts. Your clients expect that of you, so why not expect the same from each member of your team? Think of yourself as a client as you ask these questions and have them answered. Each of your marketing team members should have a specific numerical goal that they are focused on achieving in any given month. This will make it extremely easy for you and your employees to measure progress and performance month over month.

Question 2: What are your 3 biggest innovative marketing priorities this month and how are they going to get you closer to your goal?

Don't merely ask employees what they're currently working on. They need to be able to tell you why they're prioritizing some tasks over others – and the answer should be leading toward the goal of increasing your marketing's ROI. A bad answer means they need to be steered in a more productive direction – and perhaps taught how better to prioritize their work and their time.

Question 3: What's working the best – and maybe not so well – for your innovative marketing team at this time?

Not only will the answer to this question illuminate how well your team members understand the results of the projects or people under their belts, it'll also instantly tell you where their strengths and weaknesses lie – individually or as a collective. It might even help you see an underperforming strategy and allow you the opportunity to adjust it before it's too late.

Question 4: How would you describe the current goals of our marketing team?

This helps to ensure your employees know that their individual project or team goals aren't necessarily the only goals that matter. If they understand and can articulate the overarching goals of a campaign and how their efforts support them, that's an excellent sign.

Question 5: What do you think our innovative marketing team must change in order to better meet our goals?

This question can tell you a lot of important facts. First, it'll tell you how well any one employee understands what your whole team is trying to accomplish. Second, you'll give them a chance to share their feedback, which can be really enlightening. Third, it will force you as boss to see things from an "in the trenches" perspective – and that day-to-day look at what's happening isn't something managers often have the chance to see.

Question 6: What can I do to help you?

Now that you know where your employee stands, make sure they know you're here to help them move forward. This question can also reveal where your employee thinks they're personally in need of the most growth – and you can decide whether or not this is a big red flag. If nothing else, this question is a great way to build morale and a better rapport between you as manager and them as employee.

By asking these critical questions to each member of your innovative marketing team, you'll be able to know almost instantly whether they're hitting their own goals and meeting your expectations as a leader, but also whether they even know why they're doing what they're doing at all.