A funny thing happened on the way to the future.
The marketing and sales departments tripped.
Some of sales' ability to qualify a lead dropped onto the marketer's plate. Some of the marketer's ability to create a compelling message that tends to generate a lead fell into the salesperson's cup.
And both of them realized that it tastes better that way. The future was born: smarketing, or the combination of the talents, skills, knowledge, insight, and efforts of marketing and sales.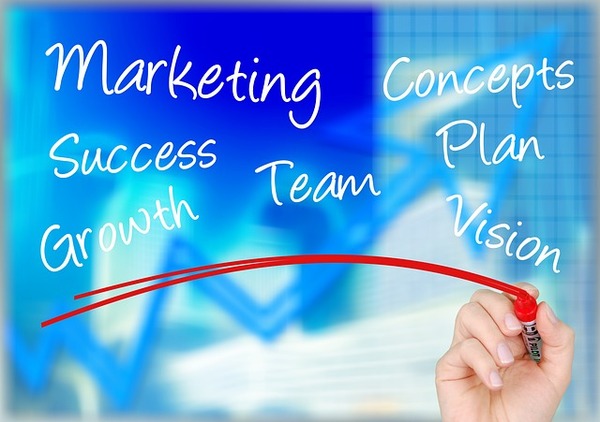 In many businesses, sales and marketing are often pitted against each other.
Smarketing changes that.

Sales + Marketing: From Frenimies to Comrades
For decades, sales and marketing have operated as separate entities. In fact, in many businesses, those "separate entities" most often resembled actual enemies.
Though they tended to present a united front for the top brass, when back in their respective corners, it wasn't uncommon to hear murmurings like, "Those sales folks are so lazy. They haven't converted even one of our leads all week!"
Or from the other team, "Those marketing folks are nuts! Have you seen some of these garbage leads they're sending over?"
That's what's so brilliant about the concept of smarketing. Not only does it quit pitting two teams (who are, after all, working for a common goal) against one another, it also builds the communication, understanding, and shared commitment necessary to go beyond the borders of ordinary performance.
Marketing works better. Sales works better.
And the total becomes much better than the sum of the parts.
What are the Elements of Smarketing?
With smarketing, sales and marketing work together, rather than against each other.

Though smarketing works slightly different in each business that tries it (because they all put their own fresh, unique spin on it), in general it can improve your business' bottom line by as much as 20 percent.
For all businesses that merge sales and marketing, smarketing involves:
Improving communications between the two departments.
Agreeing on common terminology for the two departments to share.
Making data readily available between the two departments (usually through integrating software like marketing automation, CRM, email marketing, etc.).
Using closed-loop reporting (which involves tracking conversions or other actions based on the actual messages the lead was exposed to).
Smarketing gets sales involved from the start, helping to determine what high quality leads are, where to find them, and what efforts are most effective at attracting them.
Similarly, marketing doesn't drop out when it's time to convert a lead into a customer. They can deliver nurturing to help close deals and build a relationship with an already converted customer.
The Future of Smarketing
Increasingly, the lines between marketing and sales are blurring on their own.
For example, studies show that most buyers (especially in the B2B realm) are almost completely done with the customer journey (according to the old marketing funnel illustration) before ever reaching out to sales.
This can also be seen in the B2C sector, where a growing number of sales are done via point-and-click. Marketing takes those customers 100 percent of the way; they never even reach a "salesperson" before converting.
How are your current marketing solutions working out? You don't have to guess — you can take advantage of our free inbound marketing assessment today!