In an ideal world, every exchange you have with customers and leads will yield a result in one form or another - an addition to your newsletter mailing list, more traffic on your site, or even a conversion. But results don't just happen. You need to make them happen, and that is where well-crafted and well-timed Calls to Action (CTAs) come in.
This post explores a few steps you can take to position and design your CTAs so that they are bringing you the results you deserve.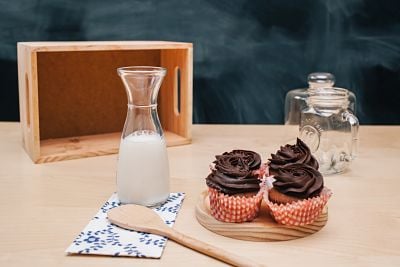 Are you crafting your calls-to-action like the frosting
of your delicious offer or as an afterthought?

Tailor blog-post CTAs to the topic
Just as content on your blog should be relevant to the site visitor, your CTA needs to be relevant to your content. For example, if you are writing a post about crafting calls to action, you should not close with an invitation to learn more about SEO. This may seem obvious, but it is a mistake many of us make when we have a couple of boiler-plate CTAs and we get in the habit of just tacking them on to whatever content we are producing. So just remember to tailor, tailor, tailor.


Personalize your CTAs
There is ample data arguing for personalizing CTAs for visitors to your site based on where they are in the sales funnel - first-time visitor, lead, or returning customer. HubSpot, for example, found that personalized CTAs convert 42 percent better.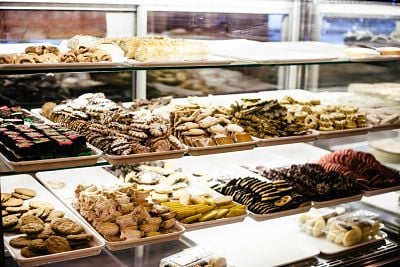 Different audiences have different tastes and needs. To get the most out of your CTAs,
try A/B testing to gather data and see which sweet CTAs they prefer.

To explain how personalized CTAs work, they give the example of an imaginary business called Inbound Real Estate; such a company might offer first-time visitors to their site the CTA "5-Step Guide to Researching Craigslist Apartments" while returning visitors and leads would see "15-Minute Apartment Hunting Consultation."
HubSpot also cites a study by the Aberdeen group that say that personalized email campaigns can increase click-through rates by 14 percent.


Fine-tune your buttons
Unbounce found that seemingly small changes to the CTA button itself can have a major impact on click-through rates (CTRs) and conversions. For example, they found that changing the wording of the CTA from second-person to first-person yielded a 90 percent increase in CTRs, and that changing the CTA button color could up conversions by as much as 35.8 percent.
While there is no general rule for how a button should look or how a CTA should be worded, higher visibility and more obvious attraction of the site for visitors or leads tend to get better results.


Test your buttons
Since there are many variables when it comes to the effectiveness of your CTA buttons - colors, size, wording, relevance to both the pages on which they are found and the particular visitor - the only way to know for sure what works and what does not is to collect your own data.
If you are hesitating between two options for a given email campaign, try both of them with an A and B group and see which gets more clicks. The data you collect will not only guide you for that campaign but give you valuable information for future campaigns as well.
CTA click-throughs are one of the most important bridges a visitor to your site has to cross to become a lead and leads have to cross to become customers. If you're looking for more insight into how you can take your CTAs to the next level, check out another one of our articles, "Calls-to-action must be compelling!"
Make sure you are getting the most out your CTAs. To find out more about how you can do so, contact us. We can help to improve your CTAs.
Make sure to connect with us on LinkedIn to get valuable insight on the latest news in marketing and website design. Follow us here: