Let's face it: marketing isn't what it used to be.
For the most part, we've all come to that realization already. The internet has altered the playing field for the past 20-plus years and social media has been changing the way people interact for more than a decade now.
Consumers are now more connected, have greater access to information, and aren't as susceptible to push advertising and intrusive methods.
A lot of us have moved away from more traditional outbound marketing approaches and developed successful digital marketing strategies, social media plans, and even jumped on board with utilizing inbound marketing tools and technology.
Even for those of us who have adapted, however, there are still a number of common challenges that we face.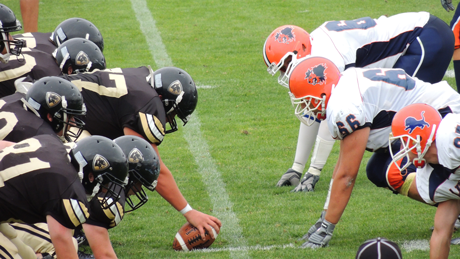 Lined up and ready to tackle your marketing challenges? Try an inbound approach.


HubSpot, a company that provides a software platform to deliver inbound marketing programs and solutions, identified some of the top issues marketers face in its 2015 State of Inbound Report.
This blog offers some effective inbound approaches to addressing some of the challenges identified in the report, as well as some other common hurdles marketers will encounter:
1. Proving the ROI of your marketing activities
The marketers polled for HubSpot's 2015 State of Inbound report ranked proving return on investment as the No. 1 challenge facing their organizations. Demonstrating ROI for your marketing campaigns is critical to understanding the effectiveness of certain tactics, identifying key areas for improvement, and securing enough budget to build successful initiatives.
Inbound marketing technology and tactics generally make it easier to prove the ROI and effectiveness of a campaign. Inbound approaches to email marketing, social media messaging, PPC advertising, website design, and other tactics are all designed to be measurable. By combining marketing software with a CRM solution, organizations can better close the loop between marketing and sales departments to determine the number of leads and sales that were generated by each marketing activity.
2. Developing content that is unique and relevant to your audience
An inbound marketing campaign hinges on good content that is relevant to your customers. Content gets search engines to prioritize you, and gets your site shared on social media. The importance of these two goals cannot be emphasized enough given that 89 percent of consumers report using search engines to research purchase decisions and 62 percent consult Facebook for the same purpose.
But good content also allows you to convert potential leads into loyal clients and to nurture those clients so they will keep coming back for more. Furthermore, it helps develop your brand and, since developing brand identity is all about distinguishing yourself from your competitors, you need your content to be different from whatever else is out there on the web.
3. A website that isn't converting visitors to leads
Your website serves a number of important purposes. It is the face of your organization, reinforcing your brand identity and positioning. It is the place that many consumers will look before they purchase one of your products. It's also your best marketing asset, attracting prospective customers to your site and hopefully engaging them to move down the sales funnel to make a purchase.
One of the most crucial factors in getting your visitors into your sales funnel is the call-to-action. A good CTA convinces someone to give you their information, thus taking them from site-visitor to viable lead.
For a CTA to be effective, it first needs to be relevant and useful to the person you want to click on it. With that in mind, it should be specific to the content that they were reading before getting to the CTA.
Additionally, the CTA needs to be easy to see. The bigger the better. Since many people scan blog posts and websites when doing research rather than giving each one a careful and thorough read, you need your CTAs to jump right off the page.
You also shouldn't be afraid to test and improve CTAs. Try using an A and B option in the same piece of content and see which gets the most clicks.
And finally, be sure to get creative with your approach to CTAs. For example, Forbes offers a great tutorial on how to incorporate Facebook CTA buttons into your inbound marketing strategy.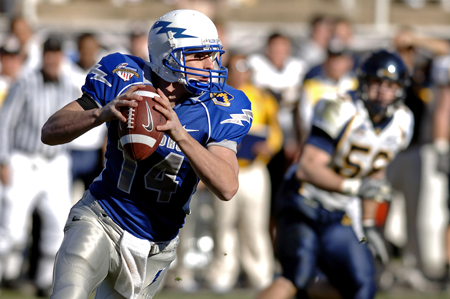 Don't fumble your leads away, keep them engaged with effective nurturing efforts.

4. You're dropping the ball when it comes to your leads
Inbound marketing is not just about making people aware of your business and getting them to your site; it is about gently nurturing people from potential leads into full-fledged customers. LinkedIn has found that excellent lead nurturing can produce 50 percent more "sales-ready" leads at one-third the cost.
So how does inbound help with lead nurturing? It starts with creating the unique and captivating content we talked about in section No. 2, then finding ways to engage segments of your audience. You can do this effectively with targeted email campaigns supported by marketing automation software. By delivering something of value to potential customers, rather than hitting them with a sales pitch right away, you'll be able to better raise awareness of your brand and foster two-way relationships that can turn leads into loyal customers.
Making the shift to an inbound marketing approach is a great first step. And once you've got a plan in place, you can analyze, tweak, and improve your techniques in order to deliver the results you deserve.
One of the best ways to prepare for any challenges that your marketing campaigns might face is to set focused goals. Download your free SMART Marketing Goals Template to help set measurable and actionable objectives for your marketing plan.
Make sure to connect with us on LinkedIn to get valuable insight on the latest news in marketing and website design. Follow us here: