---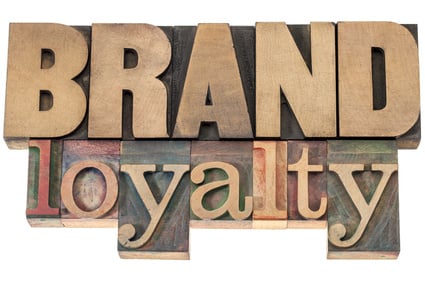 Research by Inc. Magazine found out something most of us in business already know: it costs up to 10x more to gain a new customer or client than it costs to sell an existing customer or client on a product or idea. Plus, repeat and longstanding customers tend to spend almost 70% more than new customers.
---
So, what are you doing to make sure your current customers keep coming back to you time after time? Enter the customer loyalty marketing program.
65% of innovating marketing pros have some sort of customer loyalty program in place. But, that doesn't necessarily mean they work. The key with any innovative marketing practice is that it must add value – to your business and to your customers' perception of your business.

If you have a customer loyalty marketing program in place – take a look at how many "points" or rewards are going unredeemed at the end of each year. According to a 2011 Colloquy Customer Loyalty Census, a whopping $48 billion worth of reward points were left unredeemed – that's about one-third of the rewards points distributed by American businesses.

Considering the time and effort and company resources that go in to managing a rewards or loyalty program, if this innovative marketing tool isn't being used to its fullest by your customers – is it actually adding value by making customers more loyal? Or…is your customer loyalty program just costing you money?

3 Innovative Marketing Tips For Your Customer Loyalty Program

#1 – Points Should Be Easy To Understand
Points that rack up logically with certain types of spending and that are redeemable for clear and useful rewards make sense to customers. The points should lead to the reward – not to some sort of vague dollar amount that can be used toward a reward. Make it simple – cause and effect – not intangible and confusing.

#2 – Offer A Loyalty Rewards Card
Businesses like Subway offer this by way of a punch card with a clear reward: purchase ten subs and your next one is free. Many other businesses offer a rewards card that looks like a credit card, or, one with a barcode that attaches to a customer's keychain (ie: Petco).

Bonus Tip:
Unless you're using the punch card system, make sure the computerized rewards card users who forget their card still have the opportunity to rack up rewards and discounts at the register by looking up a phone number, name or address.

#3 – Create a Tier System To Encourage More Spending
Frequent flier rewards are famous for this, but your business could offer tier-based rewards to your most lucrative customers too. With exclusive discounts, exciting add-ons, special bumps and freebies to grab at this level, this practice is used to give a nod to that small group of clients and customers who are your most cherished. It also gives your other customers something to aspire to. And, as humans are narcissistic by nature, achieving elite status is something many customers might even work/spend extra hard to do.

Do you have some additional innovative marketing tips that have boosted your customer loyalty programs into the stratosphere? Share them with us below!
---
CONCLUSION:
To learn more about how you can ramp up and hire a creative "Innovative Marketing Agency" download The Ultimate Guide to hiring an Inbound Marketing Agency.
---