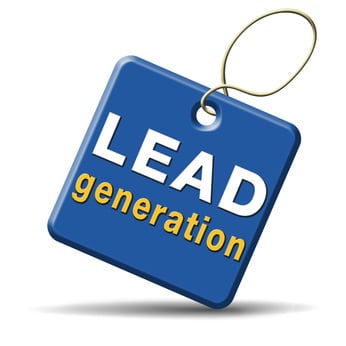 Do you know which of your marketing channels are bringing in the most customers? Are you leveraging them in the best possible manner? Marketing Consultant and SugarBush President Mark Parent helps you figure things out in this helpful Q&A.
Q: What is lead generation?
A: Lead generation, in marketing speak, is the process of sparking interest in a product or a service and driving them down the "sales pipeline".
Q: Why is lead generation so important?
A: The way customers purchase products and services is constantly changing and so is the way we market to them. Lead generation is often used as part of a larger "relationship building" strategy as a way of getting our messages heard through the unending chatter of advertising messages constantly bombarding our desired target customers.
Q: How can I find out which marketing channels are generating the most leads?
A: There are lots of great pieces of tracking software that marketing consultants use to show you which channels are your top performers. For example, my firm, SugarBush Inc., lets you see your top performing channels – in terms of visits, leads and customer acquisition – so you can make smarter marketing investments. You can (and should) measure social media performance to better understand how those communications are driving leads. If you're paying for search engine results, you can also see how much better those paid leads are doing versus organic search. You can even see which channels brought in serious leads as opposed to window shoppers who never really had any intention of buying anything at all.
Q: If my website isn't generating a lot of leads, should I consider a redesign?
A: Perhaps – but if you're not careful, a complete overhaul could also hurt you. As a marketing consultant, I always advise my clients to consider what they may lose with a full redesign before investing all of the time and money necessary to pull it off. The problem, after all, might not lie entirely with the website itself – it could just as easily be the assets leading to the website in your overall sales funnel. Remember, your current website has a lot of assets you've taken time to build up – things like shared or viewed content, highly trafficked pages, high performing keywords that help you rank in search engine results and the number of inbound links you have to certain pages. Tossing that baby out with the bath water could damage your marketing. This is why I always suggest that you inventory your assets first and make sure you aren't getting rid of components that work for you. More often than not, that full website redesign my clients originally wanted winds up being a redesign or refreshing of just a few underperforming pages.
Q: If it turns out that my site does need some sort of redesign, where should I start?
A: Marketing consultants worth their salt will tell you: it's not just about the latest technology. It's about creating content that generates leads. For my clients, we always start by finding what I call "personas" – those generalized individual or groups that represent an ideal customer. Some of these personas are known entities and others might be surprising after performing demographic research. For example, if your website is selling an event space, you likely have a number of very distinct personas to "cater" to, such as private event planners, couples planning their wedding reception, families planning showers and anniversaries, corporations, and the like. If your website redesign, from content to navigation, speaks to the "what's in it for me?" for each and every buying persona, it will likely perform very well.
To learn more on how to approach lead generation and your overall website redesign strategy, click here to download Mark Parent's latest free eBook, "10-Step Checklist For Your Website Redesign".