For most B2B and B2C companies, social media marketing has become increasingly important in recent years.
According to CMI's "B2B Content Marketing 2015 Benchmark, Budgets, and Trends-North America," a whopping 92 percent of B2B marketers are using social media marketing as part of their overall inbound marketing strategy. There is good reason to do so.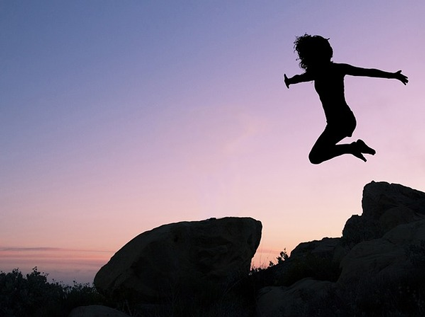 Before you jump into social media marketing, it is important to have a strategy in place.

Inbound marketing case study: Jiffy Lube of Indiana
Consider this case in point. A recent Marketing Sherpa article tells the story of Jiffy Lube of Indiana's foray into social media marketing. In previous years, the company's main marketing spend went to TV ads or radio spots.
But, Jiffy Lube found that these marketing methods were simply not providing the ROI they had enjoyed in previous years. So, a decision was made to begin using social media to get their marketing message out. Using a combination of social media and email marketing, the company has seen a mind-blowing 220 percent increase in referral traffic. The lesson is clear. Providing relevant content via social media platforms is a winning inbound marketing strategy.
>> See how social media fits in with a comprehensive inbound marketing plan: Download your free copy of our B2B Guide to Inbound Marketing
What factors influence social media marketing strategy?
However, before you take a deep dive into social media marketing, there are some factors to consider. For instance, which social media platforms are best for your company? How much time will you need to devote to maintaining your social media accounts? Is social media marketing the best way to reach your particular target audience?
HubSpot's "9 Questions to Ask Before Creating Another Social Media Account" provides the reminder that more is not always better. Adding social media accounts to your marketing strategy should be driven by a business need. As with all parts of your inbound marketing, your social media efforts must be targeted to a specific audience and directed toward a clearly defined goal.
If you are already active on social media, one question to ask before you add another social media account is "What will adding this account do for my overall marketing strategy?" In some cases, you may find that the cost of creating content and maintaining a presence on a particular social media channel is not worth the projected return on investment.
Social media marketing approach: Following and finding your target audience
To design a great social media marketing strategy, you need to know where your target audience is. One quick and easy way to find that audience is to follow your competitors on social media. In this way, you can use their legwork to figure out how effective a social media campaign of your own will be on a particular social media platform.
There are a number of tools to use to find out where others are commenting on your industry or even on your own company. Leveraging that information, you can quickly see where your social media efforts should be directed.
Some social media platforms lend themselves to certain businesses more than others. For instance, LinkedIn and Twitter are strong platforms for B2B marketers in particular. On the other hand, Facebook and Instagram are popular sites for most B2C marketers. But these can vary based on your target audience, so it is important to gain a solid understanding of your audience's habits and interests.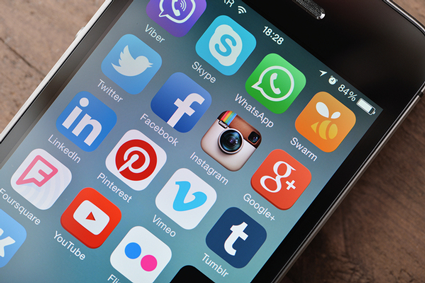 An inbound marketing agency can help you determine which
social media platforms will work best for your brand.

Working with social media strategists
If you are unsure of whether social media marketing is a good idea for your company or are concerned that your current social media efforts are not producing the results you need, working with an inbound marketing agency that specializes in social media strategy is a smart move.
An inbound marketing agency can help you find your target audience on social media and craft campaigns that integrate fully with your other marketing efforts. In this way, social media marketing will enhance and expand your overall inbound efforts, drive traffic to your website, and generate leads you can truly use.
If you're a business-to-business organization, a strong social media plan makes up an important facet of an overall inbound marketing approach. To learn about building comprehensive B2B marketing plans, get your free copy of our B2B Guide to Inbound Marketing.
Make sure to connect with us on LinkedIn to get valuable insight on the latest news in marketing and website design. Follow us here: