According to Fortune magazine, a 30-second Super Bowl ad sells for around $5 million.
Why? The answer is simple: 114.4 million people tune in to watch the Super Bowl.
Marketers know where those 114.4 million people will be, and what they will be doing. That is valuable information.
The lesson for social media marketing
The lesson to be learned from the value placed on a 30-second Super Bowl spot is that timing is crucial. Regardless of how wonderfully crafted your marketing message is, if it is deployed at the wrong time or in the wrong place, it will be largely ineffective.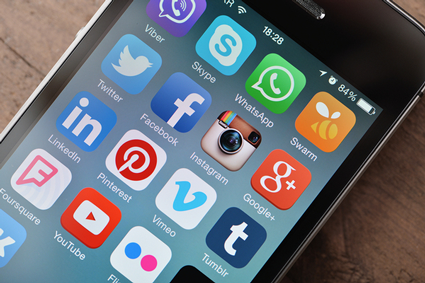 Excellent social media marketing strategies require an understanding of all the moving parts.

Using social media as a marketing tool requires good timing and coordination of your campaigns. For instance, does it matter when you post on Facebook or LinkedIn?
Why timing matters
HubSpot's "The Best Time to Post on Facebook, Twitter, LinkedIn and Other Top Social Networks" contends that timing does matter, stating: "Posting strategically at higher traffic times will help drive traffic to the content you're sharing on social."
Using an infographic from Quicksprout, the article shared these insights:
Facebook: The best times to post are early afternoon in the time zone of your target audience on Thursdays and Fridays.
Twitter: The best time to post is 12 p.m. to 6 p.m. For B2B companies, the best days to post are weekdays, whereas B2C companies enjoy more success on the weekends.
LinkedIn: The best time to post is 9 a.m. to 5 p.m. on Tuesday through Thursday.
Pinterest: The best time to post is 8 p.m. to 11 p.m. on Saturday.
Why timing is not really everything
Now that the timing issue is resolved, your social media marketing strategy is all set, right? Not quite. As it turns out, you have to experiment with much more than simply the timing of your marketing message.
HubSpot's "How to Create a Sensible Social Media Strategy for Your Business" notes:
"Social media doesn't start working overnight. It takes time to build a following, establish yourself as an influencer, and start seeing results. You'll need to experiment a bit to find the right combination of channels, content, and messaging that works for your audience."
Your social media strategy will gain traction over time. However, in the initial stages of your strategy, you may need to experiment with which channels are most effective for reaching your target audience.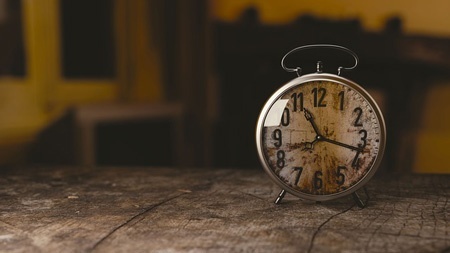 It takes time to build a social media following, establish
yourself as an influencer, and start seeing results.

Building momentum or going all in
CMI's "4 Secrets to Building Social Momentum" reports on Andrew Davis' keynote presentation at Content Marketing World, in which Davis asserts that you "will be more effective overall if you focus on small actions that make your content's performance more predictable, consistent, and sustainable instead of constantly trying to best the results of your biggest content successes."
Rather than jumping from channel to channel, Davis contends that the better strategy is to focus on a primary channel and use it until the content's growth slows on that channel.
Not every marketing strategist agrees with that assessment. Many marketers believe that maximum exposure produces maximum results. Therefore, they do not limit their social media posts to just one or two channels, preferring a more global approach.
Regardless of which theory you believe to be most effective, it is clear that you must take a considered approach to social media marketing to reap the best ROI for your efforts. The complexities involved in successfully mounting social media campaigns beg for an expert hand at the helm.
Great content and a strong social media strategy go hand in hand. Get your free copy of our Content Marketing for Marketers eGuide for insight on creating fresh blogs, infographics, downloads and other assets that provide more opportunities to interact with your audience and grow your social media presence.
Be sure to connect with us on LinkedIn to get valuable insight on the latest news in marketing and website design. Follow us here: