By integrating all digital platforms, an inbound marketing strategy creates a perfect environment for lead nurturing.
Lead nurturing is all about engagement with the purpose of smoothly moving a lead through your sales funnel toward conversion.

Traditionally, marketing automation nurtured leads with a degree of success. Drip email campaigns are a cornerstone of a strong lead nurturing strategy. However, as buyer behaviors evolve and the customer journey becomes ever more convoluted, lead nurturing strategies must evolve as well.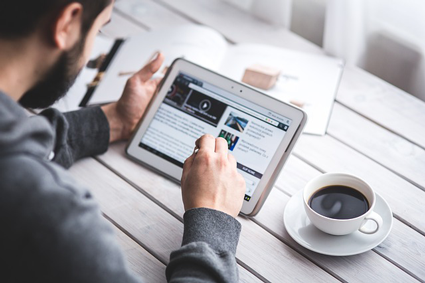 Inbound marketing provides an optimal way to nurture leads.
A multi-channel approach
Research by Forrester shows that a typical B2B buyer will now find three pieces of content about a potential vendor for every piece that marketing and sales can deliver. This content comes from a multitude of social media platforms and channels.

That means that to effectively nurture leads, you must find out where they are, what content they are accessing, and how they are coming to you. Then, you must interact with them in the manner and method that is most likely to result in conversion.

Just as traditional marketers might position a radio ad to play at prime driving time for commuters, an inbound marketer must find the social media channels the target audience is using. Positioning your brand with a multi-channel approach will garner the best results for your marketing efforts.
Consistent brand messages
Though inbound methodology calls for a multi-channel approach, the message must remain consistent across all channels. Strong branding efforts will help customers to find you and engage with your company. Once initial engagement takes place, then your lead strategy can go into overdrive.
Seven tips for consistent lead growth
Here are some quick tips for lead nurturing that drive consistent, sustainable growth:
1. Customize your message for your target audience
While your overall brand message must be consistent across all channels, that does not mean that you will broadcast exactly the same content to every channel. Rather, you will need to maintain a close watch on where your leads are in the sales funnel and then identify the next steps to move them along.

Then, you can customize your email drip campaigns and your social media messages to each stage of the buyer's journey. This customization emphasizes your commitment to provide quality, relevant and useful content to each member of your audience, thereby promoting brand loyalty and increasing conversion rates.
2. Remember to provide value
Lead nurturing, when done poorly, can seem like more of a nuisance than a pleasant experience for your audience. The way to avoid this perception is crafting content that provides value to your audience at every touch point.

Remember that your lead is in a research phase. Therefore, you must discern what your audience needs to know. What are their pain points? What problems are they trying to solve? Once you have the answer to those questions, you can develop content to address those pain points and provide solutions to their problems. Earn quality conversions with relevant, engaging content.
3. Leverage retargeting on social media platforms
Monitor social media platforms like Twitter, LinkedIn, and Facebook for mentions of your product or content. Engage by linking, liking, sharing, and tweeting as appropriate. Direct attention via short form content to longer form content that establishes you as an authority in your field.
4. Use automation fully
Use all the functionality provided by your marketing automation, both internally and externally. Automate email drip campaigns, but also automate task management and work flow reminders to your sales department to ensure that leads will be contacted at the right time with the right message by the right person.
5. Optimize your website for conversion
When leads land on your website, make those landing pages a dynamic experience. Lead the visitor to the desired action with personalization, clear CTAs, and responsive design.
6. Keep a sharp eye on lead scoring
Everyone in your sales department should be able to see clearly where a lead is in the funnel at any given time. Use automation tools to ensure your information is accurate. Providing this level of focus on your leads allows for company-wide understanding of current and potential customers while increasing qualified lead conversion rates.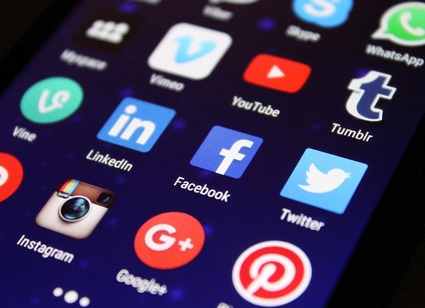 Lead nurturing with inbound marketing puts the power of social media in the palm of your hand.
7. Integrate all your marketing efforts for best results
If you employ both traditional marketing methods and inbound marketing tools, ensure that your efforts are fully integrated across all customer touch points to maximize conversions. A marketing message that consistently matches the life cycle stage of your lead will provide appropriate nurturing from the research phase all the way to conversion and beyond.
The bottom line
Successful lead nurturing involves a clear understanding of the customer journey, compelling content that prompts continued engagement, and a brand message that is consistent across all your marketing efforts.
Calculate how much traffic and how many leads you need to generate to reach your business' goals. Get your free marketing leads calculator to help you determine and plan the best marketing strategies to generate leads and revenue.