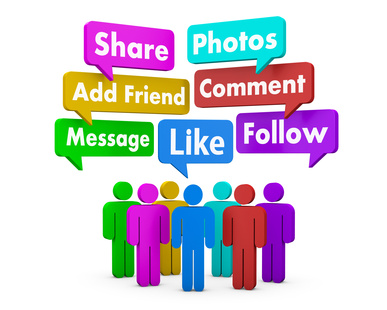 Facebook isn't just a place to share adorable photos of your pets and newborn babies…or to troll around after your ex…in fact, businesses with the right innovative marketing savvy are actually attracting customers through Facebook (and other social media outlets).
However, for as many businesses and ventures that are using social media right, there are twice as many others posting willy-nilly and out-and-out turning off prospects with their Facebook fanaticism.
So are you reeling in new customers on Facebook or casting them out?
Here are 3 Fundamental Laws of Facebook Attraction.
1. Be Discoverable – If you want to grow your Facebook fan-base, your page and the posts you make with it need to be easy to find by anyone looking for associated content – both online and offline. So…
Make sure your page has everything a fan needs to know about you, from your website, an 'about you' blurb, contact information and other tidbits that make your brand one that's easy to 'get' and ultimately 'want'.
Invite all of your existing contents to like the page and encourage them to do the same. All it takes sometimes is to be asked. This is a great way to quickly ramp up your 'likes' and discoverability.
Include either a link to Facebook or a mention of it in all of your communications and innovative marketing tools – from emails and newsletters, to signage in your stores, to store and e-receipts, and, of course your website.
2. Make It Matter – For a 'fan' to stick it out with you on Facebook, every post has to have some sort of value. It can be interesting and funny – but make sure it relates back to your brand. Don't just tell your network how great you are – give them a variety of innovative marketing content that's meaningful to them in other ways – ways that align with their goals as much as they do yours (and not just directly generating leads and sales).
Does your company and your ideal buyer persona value environmental causes? Speak to those values from time to time instead of merely posting about an upcoming sales promotion. If you manage your social media presence with a balance of content that speaks to goals, values AND sales, those initial contacts will systematically swell through the ranks of their networks.

3. Don't Be Afraid To Pay – The "Page Like Ad" with the simple CTA saying "Like Page" is well worth your money when you're first starting out – and if you know your buyer personas, using Facebook's stellar targeting capabilities will really help you boost your network effectively and fast.
Bonus Note About 'Like Ads' – Write the message to your ideal buyer persona. Don't be generic. Facebook is personal and your messaging should be too.
Remember, when you have the right audience, the right innovative marketing messages will be much easier to disseminate – they may even go viral at times. Why? Because you'll know what they want to hear and they'll care about what you're saying.