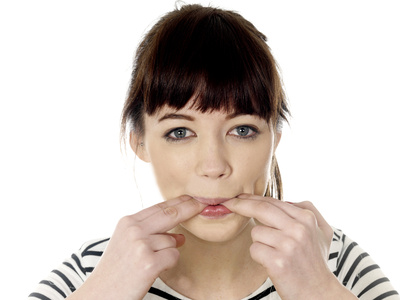 Building, Clear, Attention-Grabbing email Subject lines.
The Radicati Group reported that 1.9 billion non-spam emails are sent everyday. To break through this noise, you must develop a compelling email subject line that inspires your audience to click on and read your email. Remember, if you don't capture your target's attention in the subject line, they are never going to see any of the other parts of your five-star email strategy. Here are a few guidelines to ensure your subject lines entice your readers to click.
1. Address your readers concerns:
Put yourself in your audience's shoes and write your subject lines to address their needs. What is interesting about your product and service from their perspective? The key to generating clickthroughs is answering questions that your prospects care about.
2. Personalize:
Consider including your readers' first name in your email subject line. According to our own Dan Zarrella's Science of Email research, adding a name in the subject line significantly increases clickthrough rates.
3. Use actionable language:
Use action words in your subject line to inspire your readers to click. You will want action verbs to cause your audience to immediately click on your email by instilling urgency and excitement for people reading your subject lines. For example, in an email inviting people to a hockey legend dinner, the email subject line should read, "Dine with Bruins legend Bobby Orr on Saturday", rather than a more generic (and less actionable) "Local Boston Sports Legend Meal". The former email spells out a dinner that will happen on Saturday, and uses "Dine" to help the reader envision themselves at a dinner table.
4. Be explicit:
Clearly spell out what the email contains. You want the reader to understand exactly what they will get when they open your email. For example, the subject line "[Free Collection] 101 Companies Rocking Social Media" tells our reader exactly what they will get by downloading our collection. Similarly, if you are running a 20% off special, allude to that specific number in the first third of your subject line.
5. Scan your subject lines for clarity:
Marketing Experiment's is often quoted as saying "clarity trumps persuasion" when writing online copy. A clear, easily-understandable subject line is vital for generating email clickthroughs. Occasionally, when marketers try too hard to be clever, they end up just making the reader think "huh"? You want your emails to grab attention, but not at the expense of clearly conveying the email's content.
6. Deploy Brevity:
Email subject lines will get cut off if they're too long, particularly on mobile devices. We recommend using subject lines with fewer than 50 characters to make sure readers scanning their emails will read the entire subject line.
7. Be consistent:
Your email subject line is making a promise to your reader about what you will deliver in your message. Make sure that you make good on that commitment. Do not promise a 50% off coupon in your subject line unless that coupon is prominently displayed in your email. Similarly, don't advertise 50% off if that discount only applies to a small segment of your products. A "bait and switch" email engenders too much distrust to be worthwhile. If people think they have been cheated by your subject line, they will stop opening your emails, which leads to lower open-, clickthrough-, and conversion rates, as well as higher unsubscribes, no good.
8. Avoid SPAM triggers:
Email spammers rely heavily on certain words to boost their open rates. Because of these dark hat practices, email providers employ special spam filters to keep out any emails containing certain words. Email marketers should be careful about using words like "Cash," "Quote," and "Save" to make sure they don't inadvertently get caught by a spam trap. We recently wrote a blog article that includes a full list of spam trigger words. Spam traps look at more than just subject lines to determine if they will deliver your email. For example, "Free" is a traditionally spammy subject line word, but you will notice that we included it in our "101 Companies Rocking Social Media" subject line. We did a lot of background research to make sure this word wouldn't work against us. Because SugarBush has a great sender reputation, and we send out email from a legitimate person, including "free" in this line won't impact the email's deliverability. There are several tools online you can use to test if your subject lines will raise any red flags.
SugarBush Inc. has a fantastic FREE Marketing eBook: The Anatomy of a Five Star Email.Click below for your FREE eBook and discover how you can improve your marketing strategy.