Sometimes, the status quo needs an update.
Web design began with the internet itself, and while traditional design might prove effective for some businesses, growth-driven design offers a more sustainable, action-oriented alternative that adapts to suit your business model as well as your marketing needs.
Once you implement it, you will find that it becomes integral to your brand.
Wondering what makes growth-driven design different from traditional design? Check out another one of our articles "Growth-driven design or traditional design? What's the difference?" for some additional insight before we get started.
Better understand the end user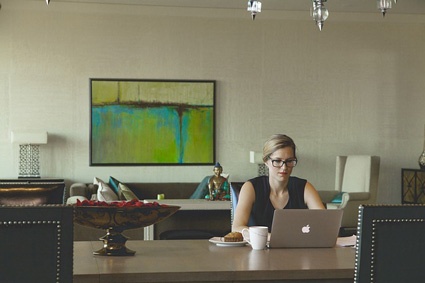 Whether you're typing up a blog post or analyzing recent metrics,
your customer matters more than any other variable.

Questioning your assumptions about your website users is an important part of getting to know the people who buy your products or services. However, you must act on them -- otherwise, you'll never know if you hit the nail on the head or veered down a completely irrelevant path.
With growth-driven design, your website becomes a marketing research machine through which you can make, challenge, and validate assumptions. Since a growth-driven site evolves over time, your site changes based on the data collected, which means your design and back end are always being revised to suit the people who use your website. Ultimately, your brand benefits from more targeted messaging, which means increased brand loyalty.
Keep your site online
A website can take weeks or months to develop, during which your live site exists in limbo. You can't benefit from the front- or back-end changes until the finalized version goes live. Growth-driven design, however, launches much faster because the goal is to get the basics online as quickly as possible.
From there, your design team makes tweaks and changes based on your input and the metrics your site generates. You don't have to live with an outdated, poorly performing website for months while a designer works on the new one. In other words, your brand image won't take a hit while an older website remains accessible to users.
Furthermore, there's less chance that a redesign will mess up critical pages on your website. For instance, since more than half of businesses sell products through their blogs, you don't want your blog to suddenly become a series of 404 error pages because of a coding mistake on the finalized design.
Update your brand seamlessly
Let's say you decide to change your business' tagline or adjust the imagery you use on your landing pages. If you're using growth-driven design, you can implement those changes immediately, without compromising your brand. With traditional design, you either have to make the changes and tolerate an inconsistent brand message or wait until room in the budget opens up for a full redesign.
Communicate your findings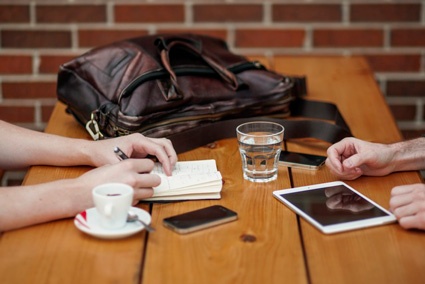 Sharing information across departments makes the entire business more efficient.

One of the most unique facets of growth-driven design is its focus on cross-sharing information. When you extract data from your website's metrics, you share your findings with marketing, advertising, accounting, and other departments that can benefit from that information.
This results in a unified branding message and strategy that extends across all channels of communication. Your customers (and prospects) will take comfort in the knowledge that they always know what to expect from your business -- even if they don't recognize the reason behind their trust and loyalty.
Growth-driven design doesn't resemble traditional methods of web design. It's an effective strategy if you're hoping to get more value and ROI from your website. You can learn more about growth-driven design's numerous benefits by downloading our Growth-Driven Design Playbook. We encourage you to do so.
Make sure to connect with us on LinkedIn to get valuable insight on the latest news in marketing and website design. Follow us here: