Sometimes, your first stab at creating a website for your business just doesn't work as well as you hoped.
In other cases, your older business web design becomes outdated, which means it doesn't perform as efficiently or as effectively as it did in years past.

If you're not sure if your website's design is up to scratch, look for these four red flags that indicate it might need revamping.


1. High bounce rates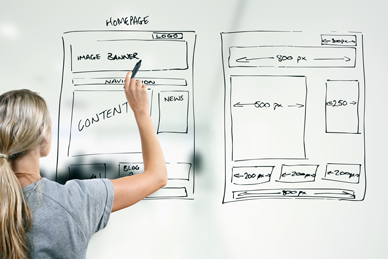 In some cases, a business web design needs a change in site architecture.

A high bounce rate means that visitors to your business's website click away quickly after landing on one of your pages. They don't engage with your site while they're there and they don't seem interested in the content.

Saptarshi Roy Chaudhury of Search Engine Journal names several reasons for high bounce rates, including poor website design and decreased usability. In other words, users can't find what they need when they come to your site or they feel frustrated by (or not attracted to) the design. If this is the case, you probably need to revamp your strategy. Changing the site's architecture, updating the graphics, or removing distracting elements can all impact bounce rates.


2. Conflicting messages
The best business web designs reflect the values, opinions, goals, and beliefs of the companies behind them. In other words, the website becomes an extension of the business. Take time to visit several pages on your website. Do any of the statements ring a sour note? Do your images lack alignment with your company's objectives?

Discord between a business's existing culture and its web design can confuse visitors. It can also reduce conversions, increase bounce rates, and result in fewer sales. To correct the problem, work with a professional designer to bring the design into alignment with your business.


3. Multiple designers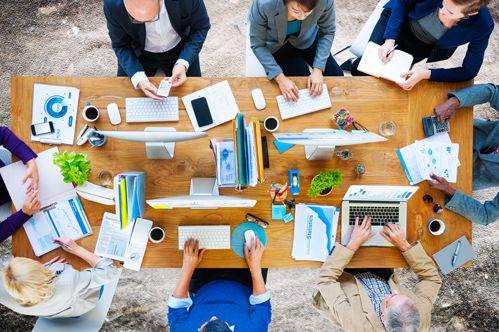 Just like too many cooks in the kitchen can spoil the soup,
too many designers can spoil a business web design.

Many business owners make the mistake of building their websites in pieces. One designer creates the home page, another builds a few landing pages years later, and a third designer works on the e-commerce sections. The result is a mess of goals, design aesthetics, and messaging.

If you want your website to perform as well as possible, it needs cohesive design. Each page should flow into the next without disrupting the user experience. If you've invited too many designers to work on your site over the years, it's time to consolidate your efforts with one professional design and create a fresh design.


4. Lack of social media integration
These days, customers want to connect with companies via several media. They might want to visit your website, then check out your Facebook page or read your latest tweets. According to Forbes, social media marketing can drastically increase brand recognition, but only if you unite your brand on all platforms.

If you haven't integrated your business web design with your social media presence, now's the time. Otherwise, you miss a powerful opportunity to raise brand awareness.

It can be difficult to determine whether your business website is doing its job. One easy way to evaluate your efforts is to get a free inbound marketing assessment.
Want to get your website back on track? Download our growth-driven design eBook, which details our data-driven web process that ensures your website—and its design—is always up to date.
Make sure to connect with us on LinkedIn to get valuable insight on the latest news in marketing and website design. Follow us here: