If your website is to be the successful conversion vehicle you want it to be, there are two things that must happen:
(1) Web visitors have to fall in love with it.
(2) Search engines have to love it too.
Unfortunately, getting visitors and search engines to fall in love with your website at the same time can be difficult. And often, there are a few common web design mistakes that end up blocking the road for those visitors and search engines that you want to notice your site.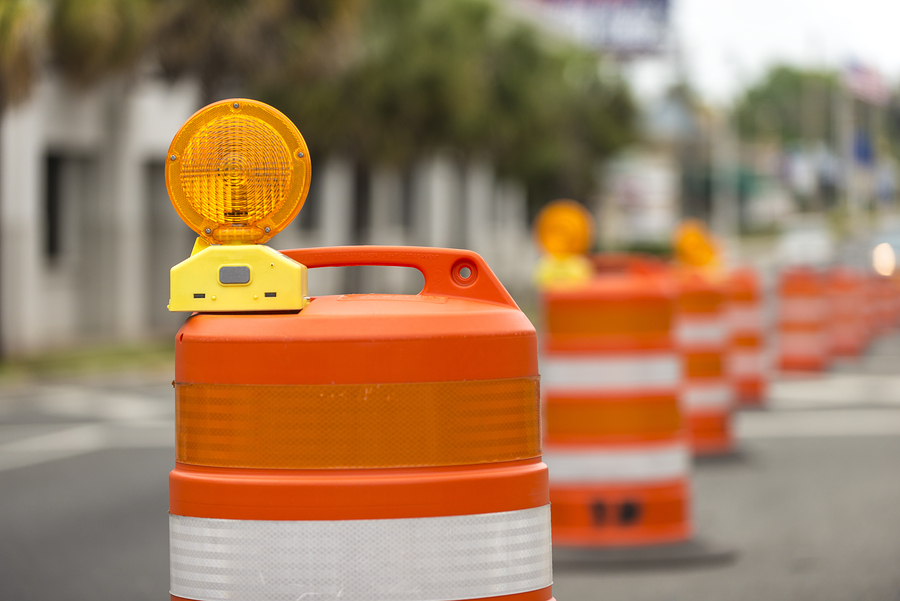 Orange barrels are a common sight come spring in Michigan, but roadblocks aren't something search engines and visitors should encounter when accessing your website.

Take an objective look at your website. Is it guilty of any of these common obstacles to web traffic?
1) The dreaded speed trap
Kissmetrics reports that nearly half of web users expect a site to load in two seconds or less, and 40 percent tend to abandon a site that takes longer than three seconds to load. A mere 1 second delay can result in a seven percent reduction in conversions. As it turns out, web visitors subscribe wholeheartedly to the theory that "ain't nobody got time for that."
What does Google think about slow loading pages? The answer is found in Google's "Understanding Landing Page Experience," which notes:
"If it takes too long for your website to load when someone clicks on your ad, they're more likely to give up and leave your website. This unwelcome behavior can signal to Google that your landing page experience is poor, which could negatively impact your Ad Rank. That's why you want to make sure your landing page load time is up to speed."
2) Frustrating detours
How is the internal linking on your site? Are you sending your readers to truly useful information, or do your links, in effect, detour the traffic maddeningly? HubSpot has this to say about internal links: "When done correctly, internal links are helpful for readers and website alike. They point readers to other relevant information, and help you improve the organic ranking for important pages on your own website ... Include internal links only to relevant pages on your website that will enhance a reader's experience, and include that link on the anchor text that makes the most sense."
Search engines are not fans of poor linking practices either. 404 errors, broken links, and redirects frustrate search engine algorithms and apply serious brakes to your SEO rankings.
3) No thru-traffic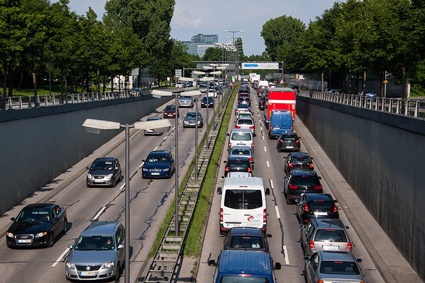 If your website isn't mobile-friendly, you could be sending
frustrated visitors to look for an alternate route.

Is your website mobile-friendly? If the user experience is significantly different for desktop users than for mobile users, it is time to consider a re-design. No one can argue that mobile usability is not a significant factor anymore.
Consider your own experience. When you perform a web search on your mobile device, how annoying is it when you have to scroll from side to side to read copy, or zoom in to see a nearly indecipherable piece of content?
There are too many competitors with responsive web designs for you to be content lagging behind with a non-responsive site.
Google does not play nicely with web pages that are not mobile-optimized either. Google's March 2016 announcement "Continuing to Make the Web More Mobile Friendly", sends a clear signal on this issue, stating in part: "Beginning in May, we'll start rolling out an update to mobile search results that increases the effect of the ranking signal to help our users find even more pages that are relevant and mobile-friendly."
Need a little more convincing on the importance of responsive website design? Check out our blog article, "Why responsive web design is no longer optional," for more information.
Eliminating the roadblocks to successful web design
If your examination of your website reveals issues in these three critical areas, you need not worry. Help is available. Inbound 281 offers custom website design services that easily address these issues and many more. Contact us today and let us help you re-route your web design and get your web traffic speeding along in the right direction.
Also make sure you get your free copy of our Growth-Driven Design Playbook. This eGuide details the unique approach to website design that focuses on making informed upgrades based on user behavior.
Make sure to connect with us on LinkedIn to get valuable insight on the latest news in marketing and website design. Follow us here: