Certified EOS® Implementer Preston True to Explain How a Quantitative Scorecard-Based System Helps Businesses Overcome Marketing, Sales, & Operations Hurdles by Focusing on KPIs that Matter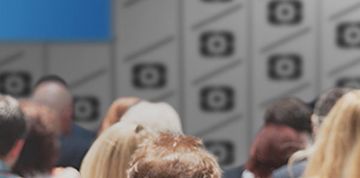 BLOOMFIELD HILLS, MICH. — APRIL 06, 2018


Inbound 281, an up-and-coming Metro-Detroit digital marketing agency, has announced that Preston True, Certified EOS® Implementer and entrepreneurial advisor of TruePoint Advisors, will be the featured speaker during an upcoming educational marketing and sales workshop at their Bloomfield Hills headquarters on April 26, 2018 titled "Healthy & Smart: The Power of Scorecards."

"Preston has a wealth of entrepreneurial knowledge and experience that he'll be sharing with attendees," says Mark Parent, President/CEO of Inbound 281. "We're very excited to have him as part of our 2018 guest speaker series of events."

True will explain his quantitative scorecard-based system that empowers organizations to make qualitative changes to their processes every seven days. These consistent changes help to eliminate business blind spots and allow companies to overcome marketing, sales, and operations hurdles, leading to a cycle of constant improvement and organizational cohesiveness.

Through the use of these simple weekly scorecards, True has helped clients identify unqualified prospects, discover the causes of lagging profit growth, find and eliminate hidden business costs, increase closing percentages, and more.

"What gets measured, gets done," says True. "A weekly scorecard consistently results in improvement, issue resolution, and behavior change — all of which are required for growth."

True is scheduled to appear at Inbound 281 for "Healthy & Smart: The Power of Scorecards" on Thursday, April 26, 2018 at 9:30 a.m. The event, which also includes time for networking and a post-presentation Q&A session, will run until 11:30 a.m. Interested individuals can register to attend on Inbound 281's website.

For more information, contact Inbound 281 at 800-834-4910 or visit http://www.inbound281.com. For a listing of upcoming events, visit http://www.inbound281.com/inbound-marketing-events.

About Preston True: For the past 15 years, Preston True has been helping entrepreneurial teams build powerful and profitable businesses by creating organizational clarity through the use of scorecards. He is part of an amazing community of almost 200 highly trained EOS® Implementers committed to making good companies great.

About Inbound 281: Inbound 281 grows market share by accelerating inbound marketing & web design strategies. Their 2018 "Fuel Your Inbound Marketing Engine" Series Workshops feature talented expert speakers and presenters who provide knowledge and tools to help companies grow their business.