As a digital marketer, you have something to say. You also need someone to say it to. If you could use some help with building a better email subscription base, read on.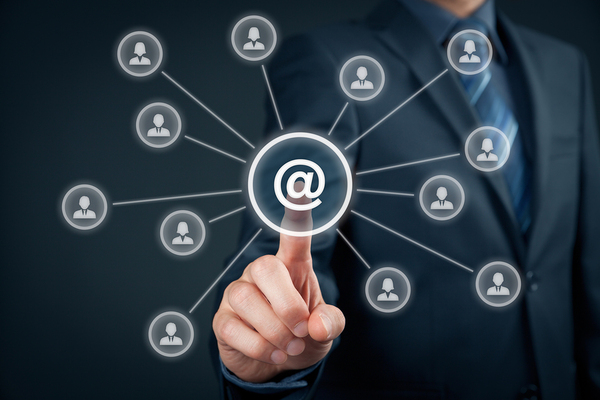 To grow your email list, try including opt-in links in inventive places, like your email signature,
Twitter bio, Facebook page, and exit-intent popup pages.

Tip #1: Make It Easy to Subscribe
Here is a fundamental truth. People like things that are easy.
This sounds simple, but it may take a little more thought than you realize. Simply putting a fill-form on your landing page is not enough. You must give some careful thought to that email subscribe button. Use A/B testing to tweak your button's size, color, and page location.
You may be surprised by how minor changes can effect big results.
For instance, the Kissmetrics Blog reports that one marketer tested a submit button that changes from red to green when the mouse moves over it. Surprisingly, that small adjustment resulted in a 40 percent jump in opt-in rates.
Tip #2: Sprinkle Your Opt-In Link Around Liberally
While you must use discretion to avoid irritating visitors with repetitious opt-in CTAs, it does not hurt to include opt-in links in inventive places.
For instance, Optinmonster's "16 Ridiculously Simple Ways to Get More Email Subscribers in Less than 5 Minutes" suggests including opt-in links on:
Your email signature
Your Twitter bio
Your Facebook page
An exit-intent popup page
Tip #3: Write a Great eBook
Regardless of any information to the contrary, great content is still king. Providing ebooks and whitepapers for download is still remarkably effective for getting subscribers. Make sure your ebook contains relevant, engaging content, then watch your email subscriber numbers soar.
Tip #4: Don't Forget Other Media
In addition to writing great ebooks, don't neglect other content. Remember that video is a powerful marketing tool. According to Hubspot, including video on a landing page can increase conversion by 80 percent.
Additionally, Hubspot notes that of mobile video consumers, 92 percent share video with others. Thus, video is an effective way to extend your marketing reach. Provide podcasts, webinars, and videos to entice your landing page visitors to subscribe and share your content with others.
Tip #5: Use Social Proof to Win Subscribers
Kissmetrics' "7 Things You Must Understand When Leveraging Social Proof in Your Marketing Efforts" offers this advice:
"Positive social proof should be placed prominently on your most important sales and landing pages."
Social proof is highly persuasive when it is presented in the right way. It is the modern-day equivalent of great word-of-mouth advertising, long considered the holy grail for marketers. The Kissmetrics article provides this bonus tip:
"Testimonials are more likely to be believed when they are accompanied by a corresponding picture. If you're going to quote a customer or brand advocate as a form of social proof, be sure to complement their praise with a high quality photo. For maximum effectiveness, make the call-to-action blend with the social proof."
Use ebooks full of relevant, engaging information to woo more subscribers.

Your email subscription list should be a vast, deep pool of leads just waiting to convert. Adding more subscribers to this pool generates leads, drives conversions, and increases revenues for your business. By following the tips above, you can increase your number of email subscribers more quickly.
How are your email campaigns performing? For an independent look at your marketing strategy, request a free inbound marketing assessment today.