Many business owners think of website design in terms of aesthetics.
It's true that the ideal design should be visually appealing, but your business website design can also impact each page's performance, whether you're attempting to sell a product, promote your brand, or increase your search engine rankings.

If you want your website to work for your business instead of against it, watch out for these red flags that could negatively impact your search ranking.
Substituting text with too many images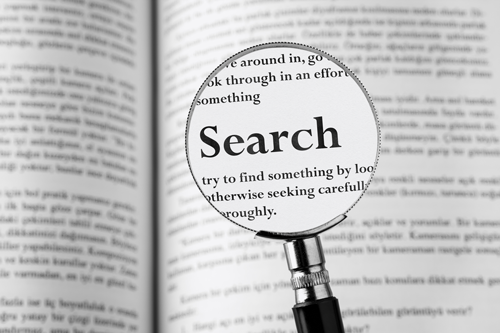 Images can beautify your site, but well-written text will boost rankings in search engines.

Think of images as complementary to the other elements on your website rather than substitutions for them. Text is still king when it comes to getting your business website recognized by search engines, especially on key areas such as home pages and landing pages.

SEO Hacker cautions against replacing important components like navigation links and headlines with images. The search engines will find it difficult to tell what your website is about and what the the links go to, which means your SERP (search engine results page) rankings might suffer. To avoid this problem, good web designers place text over images to get the benefit of both visual beauty and search-engine magnetism.


Sites that take too long to load
The search engines might not rank your business website as highly if your pages take too long to load. Not only that, but you might frustrate readers -- especially those who view your website on their mobile devices.

Long load times are often the result of image- or flash-heavy pages or of poor website hosting services. Ask your designer to test your site's page loading times to determine if you need to trim some fat from the design. If your website pops up quickly, users will appreciate the ease of use and your search rankings might improve.


Mobile instead of responsive design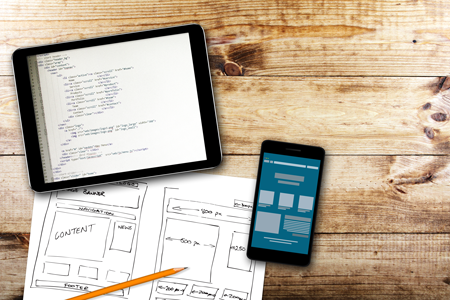 A responsive website can enhance your online brand.

Responsive design has become the gold standard in website creation. At one time, most businesses created separate mobile sites (often prefixed with an "m") for smartphones, tablets, and other small devices. However, it's important to note that Google and other search engines penalize duplicate content.

In other words, search engines want to deliver unique content to the people who conduct searches. If your content appears on two sites -- even two versions of your own site -- you might not rank as highly. Responsive business website design kills two birds with one stone: It looks great on all devices and it doesn't result in a search-engine ranking penalty.

If you don't have a responsive website design, now's the time to rectify that problem. Responsive websites are faster, easier on the eyes, and more flexible when it comes to displaying your content.

Optimizing your business website design for search engines is essential to meeting your goals. To learn more about creating a marketing strategy that works, get a free inbound marketing assessment.
Download our growth-driven design eBook to learn about how our website design process can give you a site that can be continually updated and upgraded to reflect evolving search engine optimization (SEO) trends.
Make sure to connect with us on LinkedIn to get valuable insight on the latest news in marketing and website design. Follow us here: