---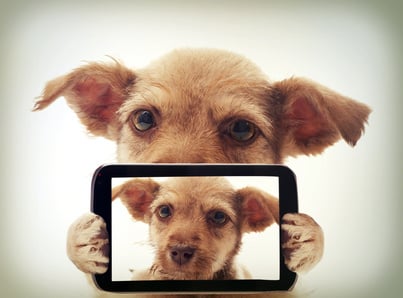 If you've launched a B2B mobile app, you're already well on your way to creating a great multi-platform innovative marketing success story for your company.
But…
Is it beautiful?

Is it useful?

Does it provide editorial content?

Does it make it easy to work with you (purchase, contact, inventory)?
---
And, that's just the beginning of what your innovative marketing B2B mobile app can (and should do) – right in the palm of your customers' hands. Here are a few ideas to help you customize and truly leverage your business' app to yield remarkable, potentially game-changing results:
B2B App Innovative Marketing Idea #1:
Be Their Favorite Supplier – If yours is a product supplier, your app can be used to offer new and repeat supply ordering with an action as simple as taking a photo of a bar code on the very product they need you to restock for them. And, because apps are just remarkable that way, your various users can easily store their billing info for one-click orders if they want. If you want to make the app even more personal, you can enable a feature that allows for inventory restocking reminders via push notifications. Plus, to keep things on the up and up, allow for customer reviews and product ratings, shipping updates and a tap for customer service feature.

B2B App Innovative Marketing Idea #2:
Make Special Apps For Special Occasions – Do you host annual or semi-annual events that your customers look forward to – such as a trade show or symposium? There should be an app for that and it should include anything and everything the customer needs to know, from event schedules to one-click RSVP options, to a social media element for easy promotion, reminders and networking.

B2B App Innovative Marketing Idea #3:
Prove Your Worth – Did you know you can create an ROI calculator within your B2B app? If your prospects and clients are always asking you to "prove it", now you can. And, if you've got a particularly persnickety prospect, this could be the one aspect of how you do business to get them over the hump and trust you.

B2B App Innovative Marketing Idea #4:
Provide Security Alerts – If you're providing online sales, you should be providing the requisite security already, but why not take things a step further by creating an app with security alerts that are immediately delivered when customers experience a security breach? This will set you apart from the competition and help shield you from potential liability in one fell swoop.

B2B App Innovative Marketing Idea #5:
Answer The Tough Questions – It's not always enough to provide a FAQ. Sometimes it's important to address the really tough stuff in a completely illuminated way – front and center –like government guidelines, legal questions and compliance. If you work in a highly regulated industry, don't shirk your responsibilities and leave this out of your app or bury it because you think it's "boring". For prospects to whom these issues matter, it can be everything.

So, how is your B2B mobile app shaping up? Think you have even better ideas or experienced an app that you think is out of this world? Share them here!
---
CONCLUSION:
To learn more about how you can hire a creative "Innovative Marketing Agency" to create your next mobile application download The Ultimate Guide to hiring an Inbound Marketing Agency.