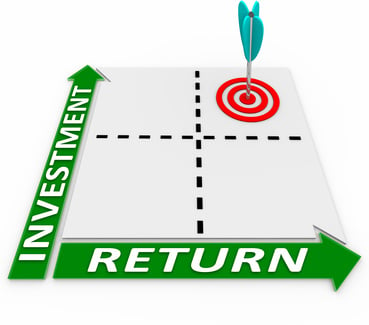 Gone are the days where you have to sacrifice quality for quantity within your innovative marketing mix. With the help of marketing automation, now you can nurture leads and make the most out of your marketing spend, whether it's big or small. And, let's face it, you already know that the expectation of clients and bosses is to do more with less.

So, what are the best automated marketing tactics to help you get to know your prospects, understand and predict their behaviors and ensure the highest quality leads to help you hand off the baton to you sales colleagues at the ideal moment?

Automated Marketing Campaigns - Create marketing campaigns – whether they're simple drip strategies or more complex ones with many touch-points – and easily leverage the behaviors of your prospects and existing customers. Send automated messages when a lead does something specific – and/or create more complex "nurture campaigns" with messages sent depending on a number of different lead actions.

Landing Pages & Web Query Forms - Design and publish landing pages and web forms, which capture inquiry information, on your own and without the help of a designer or your IT department. There is easy to use software with marketing automation features that give you the freedom to create custom pages that match your brand, allowing you to market your products or services with maximum effectiveness.

Customer Scoring - Rank customers and prospects based on a whole assortment of factors, such as what they buy, how often they buy, certain demographics or even actions (like visiting a website or submitting a form). You can set these scores against time-based elements like recency and frequency. And, when prospects and customers achieve a pre-set score, your marketing automation tools will nurture them in an assortment of methods – it's all up to you and your innovative marketing imagination.

B2B Marketing Automation - Manage and score leads, nurture them through the pipeline and maximize your marketing efforts with B2B marketing features. There is great software available to help you engage prospects with more target-specific communication – and this helps you be more efficient in your marketing outreach, better align your sales and marketing teams and boost revenues in the offing.

Web Tracking - Learn about your customers and prospects by the actions they take on your website. Based on their behaviors (as well as their declared preferences) you can interact with them on a more personal level—delivering content that matches their interests and level of engagement.

Advanced Email Tools – Did you know you can set up "send time optimization" to ensure your emails are getting to your targets at the point they're most likely to read them? There are even A/B testing add-ons and Dynamic Content tools to help make your emails more interesting and effective.

And these innovative marketing tools are just the tip of the automation iceberg. There are also more complex bells and whistles available to help you integrate your CRM system and other third-party apps and exciting campaign reporting tools to help you prove your success (and your worth) as a marketer.

To learn more about how to leverage these exciting automation tools into your next campaign, contact us to help get you started.