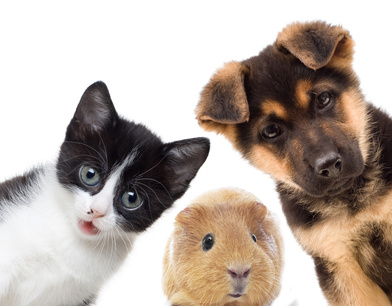 Hiring out for agency marketing services can seem a daunting task – particularly when you consider these are folks who act as marketing consultants for a living – they know how to sell.
That's why, as part of our ongoing information inbound marketing training blog series, we've decided to act as your marketing coach once again with a series of 25 informative blogs on the topic of agency marketing services.
First up – we're going to discuss best practices – or, to put a finer point on it, worst practices. If the agency you're working with or are considering working with tries to sell you on these, you might want to think twice about continuing the relationship.
Agency Marketing Services Red Flag #1:
Talking the digital marketing talk without walking the walk.
Work with marketing experts that practice what they preach. Without a great social media presence of their own, maybe a blog, and some great content that tells you your potential agency knows how to attract new business through inbound marketing channels shouldn't sit well with you as a client.
Agency Marketing Services Red Flag #2:
Saying "Yes!" to every client that's willing to pay a fee.
Good agencies – reputable ones – should have the power to turn down business if their philosophies or ways of doing business don't gel. Sure, they're a profitable venture, but since they're in the business of managing and promoting identities, poor client-agency fit only results in time wasted and money wasted on both sides. It could even ruin both companies' reputations in the process.
Client and agency should be invested in the relationship. It should be a partnership. Clients shouldn't view the agency as merely another company they're outsourcing work to and the agency shouldn't view the client as another payday. Collaboration, communication and trust are the true foundations of quality agency-client production.
Agency Marketing Services Red Flag #3:
Not bothering to train and educate the client on what they do.
Agencies shouldn't just be telling you as the client how smart they are – they should be showing you. There's a tendency in this business to be cloak and dagger about how everything gets done. Why? Because there's an underlying feat that the more we reveal to our customers, the more likely they'll be to take their marketing in house. Sure, that could happen, but for most clients it won't – they are hiring out because they don't WANT to do the marketing as much as they're not able to. It's not in their wheelhouse.
Another problem with not revealing the ins and outs of how marketing works is that clients don't have a clear understanding of the work's true value. The more clients understand the importance of the marketing efforts they're paying for – and the amount of effort involved – the more likely they'll appreciate what they're getting.
And again, this goes a long way toward building trust and fostering collaboration. When a client has even a base understanding of what, how and why, they are empowered to think more creatively when a challenge presents itself and work WITH the marketing agency as a team member with priceless company insight and knowledge.
Wondering which qualities your next marketing partner should have? Get your free copy of The Ultimate Guide to Hiring an Inbound Marketing Agency to add some additional insight to your decision process.