"The future started yesterday and we're already late."
If you're a marketer or a business owner, it can sometimes seem like you're living this line from singer and songwriter John Legend's "If You're Out There."
With rapidly changing business and marketing strategies, there's a good chance you know what it's like to be constantly adapting to evolving technologies and strategies in order to stay at the top of your game.
You could be wondering about the adjustments and upgrades Google will make to its search algorithms to remain at the forefront of search engine optimization (SEO) tactics. Or making an effort to jump in on new social media platforms and utilize the latest technology to stay engaged with your audiences.
Then there's the content. You're always looking for fresh ideas to turn into useful and engaging content so you can stay relevant and build relationships with your best customers.
So, with an eye toward the future and some input gained from successful inbound marketing strategies, here are some of the trends that will help shape the marketing approaches of tomorrow.
Automation will become a necessity

Reach for the stars. And for greater marketing efficiency via automation tools.

If you haven't automated any portion of your marketing strategy, you're falling behind the competition. Marketing automation uses software to execute and manage a number of different marketing tasks, such as sending emails and posting social media messages, in order to carry them out more efficiently. It allows marketers to schedule, segment, and track numerous tactics while providing their contacts with personalized, useful content.
In 2015, however, TechCrunch reported that only 70 percent of marketing automation users are either unhappy with the technology or just marginally happy. This means that within the near future, automation software manufacturers will ramp up their offerings to include faster service, better return-on-investment (ROI), and increased efficiency.
A skilled inbound marketing company can help you implement marketing automation so that it works for you rather than against you. Many businesses that attempt to automate their marketing efforts have little success because they neglect to develop a workable strategy.
Ad-blocking software will change how companies design and deliver ads
According to eBay Enterprise, ad-blocking software creates a host of challenges for advertisers and publications, but it also introduces new opportunities. Expect strategic partnerships to develop around content. Publications will team up with advertisers to create sponsored content that delivers plenty of value, but funnels traffic to the advertiser's products and services.

Companies that adapt to changing technology instead of rebelling against it will experience more marketing success. While developments like ad-blocking software might make previous efforts less effective, they're also an inevitable facet of commerce.
Local search will play a larger role in SEO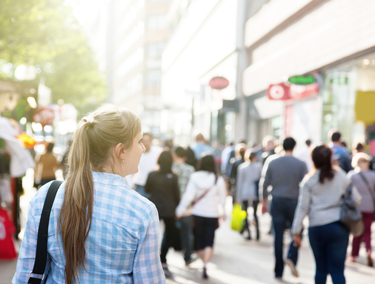 Stand out from the crowd and connect with the locals.
Optimize your content and web pages with local SEO tactics.

Consumers are not just looking for products and services -- they're looking for local solutions. Consequently, marketing trends are already drifting toward the local end of the spectrum, which creates attractive opportunities for marketing teams representing businesses and organizations in urban centers like Detroit, Michigan, or small towns like Detroit Lakes, Minnesota.

Creating new content that targets a specific geographic location will prove effective this year. It's essential for businesses to optimize their written content, landing pages, and sales pages for local search so prospective customers can find them.
Wearable technology will present new challenges
Wearable technology isn't just a fad or a cool new arena of tech; it's the future of Internet marketing. If you're working with an inbound marketing agency, they might recommend creating shorter, more digestible content to appeal to wearable tech owners. Additionally, you might consider planning for the future of smart devices and machine-to-machine (M2M) communication.

For instance, the future looks bright for connected technology, with all consumer devices communicating with one another. If you can incorporate that future into your marketing plan, you'll be poised to take advantage of technology as it becomes available.

As you prepare your marketing plans for 2016, don't neglect the trends mentioned above. Otherwise, you might find your company lagging behind the competition. If you're concerned about your current strategy,get a free inbound marketing assessment and learn how we can help you reach more customers.
You can't start looking toward the future without setting goals. Download our free SMART Marketing Goals Template to help you set measurable and actionable goals that will keep your campaigns focused.
Make sure to connect with us on LinkedIn to get valuable insight on the latest news in marketing and website design. Follow us here: