Just like fashion and language fads, web design trends evolve as consumers' aesthetic preferences and expectations change.
Let's face it, we weren't going to be enthralled by frosted-tip hair and trucker hats forever, just like we're sure to move past a number of today's hottest web design practices.
Website designers are constantly evaluating current trends and capitalizing on them, but you probably don't have that kind of time, so we'll outline some of the web design trends that will be most important for the rest of 2016.
1. Responsive design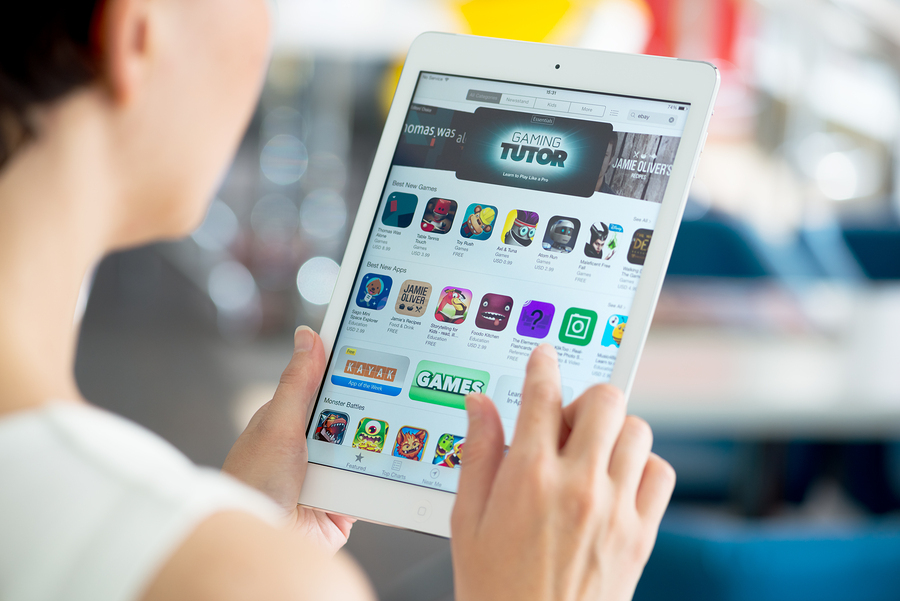 If you have a smartphone or tablet, you know how important
responsive design is in providing exceptional user experience.

Responsive design means that your website conforms to the screen on which it's viewed. If you open it in a browser on your laptop or desktop, it will look like a standard website. However, if you view it on a smaller device -- such as a tablet or smartphone -- the elements will shrink and rearrange to fit the screen.

A few years ago, responsive web design was an option for businesses that wanted to suit smartphone users. Today, however, it's essential to remain competitive online. Modern website designers work almost exclusively with responsive design so that all websites conform to today's standards. If your site isn't responsive, it's time for a redesign.
Learn more about responsive design from another one of our articles, "The 4 characteristics of a well-designed responsive website."
2. Original aesthetics
The last couple years have produced a never-ending stream of websites that essentially look the same. Elements like fonts, images, and colors might vary, but the overall layout has become largely standard. Expect that to change in 2016.
According to IT World, originality is becoming far more important for website designers. Consumers are charmed and delighted when they land on a website that uses fresh and intriguing design.
IT World emphasizes the rising trend of hand-drawn elements. From quirky icons to full-scale illustrations, hand-drawn design is inherently unique and original because it's custom-created for the business itself. It's also an excellent way to differentiate your business in terms of its culture and values.
3. Animated illustrations and infographics
Moving elements catch your eye? You're not alone. Videos and animated
GIFs can immediately pique visual interest. via GIPHY

There's a reason why YouTube videos and animated GIFs have gotten so much play over the last few years. The human eye is naturally drawn to movement, so it makes sense that animated website design elements would add to the site's visual interest. Animated infographics and illustrations are two prime examples of things to watch for in 2016.
Writing for Forbes, Ross Crooks highlights several ways to set apart infographics in web design, including motion and audio. The concept of using these elements in infographics was relatively new in 2014, but it is expected to become commonplace as 2016 unfolds.
4. Single-page design
Responsive web design is just one way in which website design has changed to suit smaller devices. Single-page websites are another concession to the mobile craze. When users don't have to click or tap to reach other areas of the website, they enjoy a smoother, more streamlined experience.
Website designers are constantly testing new ideas and monitoring design trends so you don't have to. Maintaining awareness of the changing trends is a must for any business owner; If you're interested in having a unique, powerful, and professionally designed website that can adapt to the latest trends in technology, get a leg up on your competition and download our Growth-Driven Design Playbook.