Choosing an inbound marketing agency to partner with is a lot like picking out your family dog.
Your new furry friend will be spending a lot of quality time with you, so you want to make sure he or she is a good match to your lifestyle and personality.
The same goes with your marketing company. You want to find one that is going to work well with your staff and align its practices with your goals and vision.
So what are some things to keep in mind when choosing a marketing firm to partner with?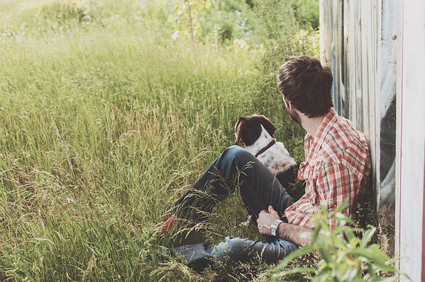 Dogs are man's best friend. And you choose your friends wisely. Shouldn't you do the same
when selecting your inbound marketing agency?

Make sure the agency is a good fit for your organization's culture
When choosing a new dog, you want to find one that fits your lifestyle. If you live in a small apartment, you probably wouldn't want a large, active dog. In the same vein, you want a marketing partner that is going to provide services that match your organization's personality and goals, as well as your customers'.
A good inbound marketing agency will be working with you, building a relationship that deepens and matures over time. Therefore, the first thing you must determine is whether the agency is a good cultural fit with your organization.

This may sound like something too basic to consider, but it is unwise to discount the potential difficulty of partnering with an agency that does not fit well with your philosophy and company culture. In fact, the American Marketing Association lists cultural fit as one of its top 10 criteria to consider when evaluating an agency.
An agency is really just an extension of your team and your brand, so it should be able to not only work well within your organization, but know how to deliver to your audience the concepts that clearly reflect your brand's vision.
Find a marketing firm whose specialties mesh with your goals
Are there certain elements of your inbound strategy that are absolutely essential to your particular organization? If so, you will need to find an agency that excels in that aspect of inbound marketing. For instance, if you need to really dig in and bolster your social media marketing, it is important to hire an agency that truly knows how to leverage social media on your behalf.
Every business and organization has different objectives, yours might be to generate more traffic, grow your social media reach, or upgrade your website to meet new technology and user behavior standards. Your inbound marketing agency should have a clear understanding of your industry and your particular marketing needs.
While you will be providing in-depth detail about what you want, the agency should be able to provide in-depth detail about how to get your marketing campaigns from where they are now to where you want them to be. This will ensure that your marketing partner not only understands your goals, but can deliver on them with tactics and strategies that align with your brand, voice, and customers' expectations.
Seek an agency with a track record of strong performance in core competencies
HubSpot, a thought leader in the field of inbound marketing, identifies four core competencies for inbound marketing agencies. They are:
The ability to generate traffic to your website through SEO, blogging, and social media sharing
The ability to develop premium content in the form of landing pages and management of online lead generation efforts
The ability to design targeted lead nurturing campaigns that drive conversions
The ability to measure, analyze, and improve upon marketing results
Your potential marketing partner should be able to demonstrate expertise in all these fields, whether it shines through in a portfolio, a trial project, or in a presentation and plan that shows a deep understanding of your brand's needs and the tactics that can help address them.
Analyze the quality of work
The article "6 Questions to Ask a Prospective Inbound Marketing Agency Partner" notes: "It's essential that you like the content your inbound marketing agency produces or procures. The only way to gauge this for yourself is to ask to see samples.
You should be looking for content that aligns with your values and company culture. Consider the voice, tone, and engagement factor for each sample. You can take it a step further and ask for case studies or specific results. How did their marketing efforts fare in each example? What tangible benefits did those customers enjoy as a result of implementing their marketing strategies?"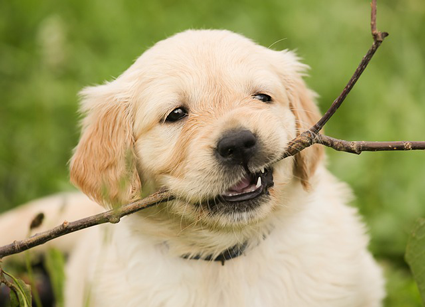 You have goals and you want your organization to grow. Sometimes the best way to do this is to find an inbound agency you can stick with for the long haul.

Remember that partnerships are long-term investments
When selecting an inbound marketing company to represent you, it's important to remember you're in it for the long haul. When choosing a puppy, you're picking out someone who will be part of your life for years to come. So not only is it important to make sure you find a friend who suits you now, but will also complement where you think your life will take you in five or 10 years.
As you consider potential agencies, it is important to understand that you may not get instant results from a new inbound marketing strategy. It takes time to attract the right visitors, deliver the right messages, and develop strong brand awareness. Make sure your marketing partner is one that you are willing to commit to for more than a few months, and one that understands your long-term goals and is willing to work toward those with you, adapting and evolving to your needs along the way.
The good news is that, much like choosing your canine companion, if you keep the right things in mind when picking your inbound marketing agency, you will reap great rewards for a long time to come. These rewards include increased website traffic, better lead generation, and improved conversion rates.
Of course, these are not the only factors to consider when choosing an inbound marketing agency.
For a more comprehensive look at additional topics to consider, download our ebook: The Ultimate Guide to Hiring an Inbound Marketing Agency today to find the perfect partner for your marketing goals
Make sure to connect with us on LinkedIn to get valuable insight on the latest news in marketing and website design. Follow us here: