Kristina Pototska is the CMO at TriggMine, an email marketing automation service.

 We had a chance to sit down with Kristina to learn about email marketing tips and how to increase conversions.
How does TriggMine help its e-commerce clients improve their email marketing efforts?
Knowing your customers is great, but knowing what they do is even better. TriggMine tracks visitors' behavior, along with basic demographics, and sends them highly personalized emails that are so targeted and relevant they sound like a one-on-one private conversation. The result? We improve open rates, boost click-throughs, and turn more "window shoppers" into repeat buyers.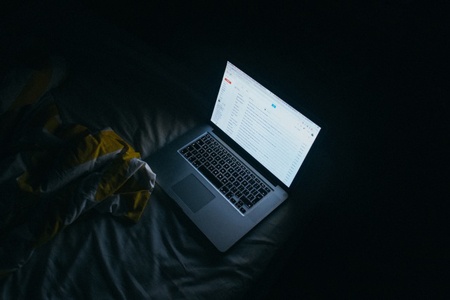 Customers don't like annoying sellers, but personalized, useful email messages
can be a great way to engage them.

If someone were to say to you, "I don't like sending unsolicited emails to my customers. The messages don't work, and they tend to bother my customers," how would you respond?
True, customers don't like annoying sellers, especially if all the retailers want is just another sale. But reminding customers that they haven't finished their order is itself just a friendly message and will seem personalized to each user - rather than, say, a spam message sent to thousands with nothing specific in its sales pitch.
Since you already know what your customer wants (the items in their cart), the only thing needed to close the deal is a discount, which these emails can offer. In this way, you aren't aggressively persuading them, but instead are earning a higher level of loyalty by caring about their specific needs and paying attention to how they're behaving on your site.
What type of incentive tends to work best within an email marketing campaign?
According to my experience, any type of incentive can work great if you are using predictive analytics in email marketing. Predictive analytics helps online retailers to determine the most effective offers based on previous customer behavior, and is proving to be a great way to sell smarter and sell more through the email channel.
What type of email marketing message or tactic do you feel is significantly underutilized by e-commerce companies?
One of the best email campaigns that I've ever seen is replenishment. You can easily encourage repeat purchases by sending emails to those who have bought consumable products. The average conversion rate is almost 30%. But unfortunately, it is underutilized by e-commerce companies.
>> To get a few more tips on how you can improve your email marketing strategy, check out our blog article "Up your email marketing game with these 4 approaches."
How often do customers abandon their online shopping carts on e-commerce sites (and why)?
The average abandonment rate is 76%, which is so high that it blows my mind! Cart abandonment causes online retailers a great deal of pain.
The main reasons why customers leave without paying are:
the shipping cost is too high,
the checkout process is too lengthy,
the prices aren't competitive, or
they were just browsing and did not intend to purchase.
The best and the simplest way to get shoppers back to your store to complete their order is through email recovery campaigns.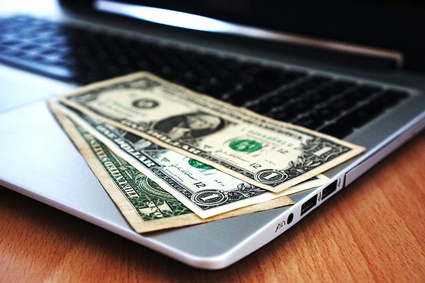 An effective email marketing campaign can turn browsers into buyers.

Explain how email marketing can help transform "people who are just looking" on an e-commerce site into actual buyers.
In terms of email marketing, you should combine real-time behavior recognition with historical customer data to create automated, personalized email campaigns. These can be used throughout the customer lifecycle, from acquisition and relationship building to retention and win-back campaigns.
You should acquire new customers by segmenting prospects - testing various messages and offers - to create a more personalized and relevant email series that drives conversions and increases revenue.
You should also build relationships by using such information as products that customers have already purchased and products that they've browsed at your website. By incorporating other variables (location, age, gender, purchase history, etc.), you can predict what products they'll be interested in purchasing in the future. This approach will help you to send the right email to the right person and to turn "window shoppers" into best customers.
What metrics do you look at to determine if an email marketing campaign is more successful than other types of marketing?
The best metric to consider is the revenue. Open rates and click-through rates are great metrics to analyze, but still, the main goal of every email you send is to convert.
All you need to do is to target the right audience in order to boost engagement, drive more conversions, and increase revenue from your email campaigns.
What do you see for the future of email marketing and its importance within an inbound marketing program?
Email is not dead! And it won't be in the near future. The main trends are email marketing automation along with using predictive technologies and Big Data.
According to the 2015 State of Predictive Marketing Report, 68% of respondents said that they believed predictive marketing would be a key piece of their marketing stack moving forward. And 25% of respondents reported that they were currently using some predictive tools.
In today's competitive world, the only way to increase your open and click-through rates is to send super-targeted, highly relevant and useful emails.
Email marketing and automation is an important part of a successful inbound marketing strategy. To learn more about setting up comprehensive inbound campaigns, get your free copy of our B2B Guide to Inbound Marketing.
Make sure to connect with us on LinkedIn to get valuable insight on the latest news in marketing and website design. Follow us here: