Businesses are built on trust.
You've developed a rapport with your customers over the years, both from your in-person and online interactions.
As you develop or renew your website, you need to ensure that all aspects of this important marketing tool are in sync with your business branding.
Consistency between the visuals on your website and the overall branding of your business will help your customers feel secure and comfortable bringing their business to you. Choosing the right colors for your site might seem like a minor decision during a website design and build, but it's just one step along the path to a stronger, more cohesive brand identity.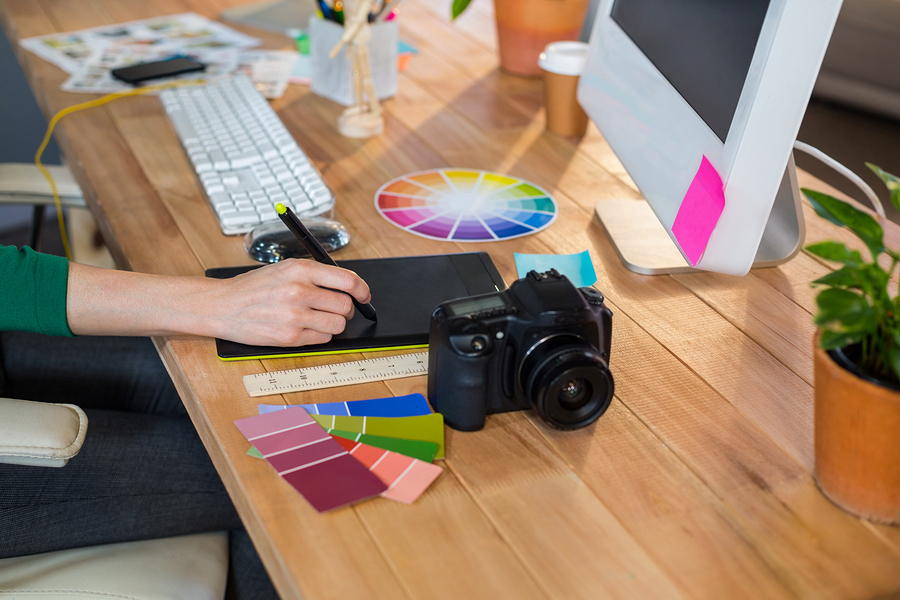 Whether you're designing a new website or rebranding an existing one,
the colors you use evoke the feel of your brand.
Your color must echo your brand
The colors that you use on your site must tell your customers who you are, and the story they tell should be consistent with the rest of your brand. For example, if you have a business that's focused on the outdoors, you'll likely want to incorporate natural colors such as greens, blues, yellows, and browns.
These colors speak about your brand without speaking, but their message is as clear as if you'd written a tag line. We're strong, we're connected: whatever your existing name, logo, and other branding portray, make sure that your colors say the same thing.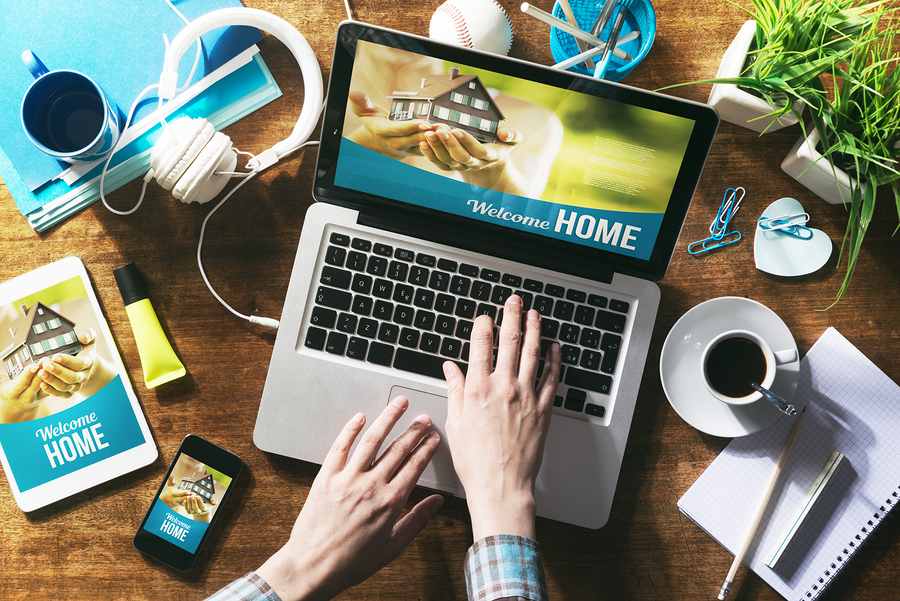 Develop a site that conveys warmth or a cutting edge feel: The tone depends
on your website design team's choices of line, text, and color.


What colors say about your business
Your customers likely recognize the colors of your brand before they recognize your logo or your name. According to Color Matters, "Research has reinforced that 60% of the time people will decide if they are attracted or not to a message - based on color alone."

Colors have many different personalities. The associations your customers have with an individual color varies from person to person, but there are similarities that have been developed by past brands and literary and cultural associations. Green and blue are calm, while red symbolizes power. Yellow is the color of energy. The strength of a color also matters. While pale yellow is invigorating, a strong yellow can be overwhelmingly energetic.

When you're choosing your website colors, consider the following meanings of different colors:
Red: powerful, passionate, excited
Yellow: happy, energetic
Blue: consistent, calm
Green: natural, fresh
Brown: rugged, natural, traditional, warm


Who enjoys that color?
Consider your audience as well: while both men and women enjoy blue, purple tends to be a favorite of women. According to HelpScout, men prefer stronger colors, while women enjoy softer ones. Pastel purple is probably not your best choice for your new brand of men's hunting gear.
Color moves the eye
Color is a strategy that your website designers will use not only to send a message but to frame the way your customers interact with the visuals and text on your site. Professional website design uses color to highlight specific parts of the site, such as an offer or call to action. As you look at your site, examine its color patterns to see where your eyes move right now. Is that where you want them to go? Consider what you could change to increase the focus or improve the story you are telling.
Contrast or cooperate
Imagine the website that a meditation studio might create: softer colors, less contrast. Now consider the ideal website for a manufacturer of cars that are known for their speed. It's less likely to be smooth, fresh color and much more likely to hinge on bright color and high contrast. The contrast within a site tells the consumer about the product's feel. High contrast sites are strong, exciting, and bold. They make a statement. Low contrast sites are softer and more mellow.
Think about your competitors
Finally, as you custom design your website and develop your web presence, consider your competition. What colors are they wearing? People don't want to wear the same outfit to the Oscars, and you don't want to have colors that are similar to your business rival's. When you think color, think about how your colors will help your business stand out.

As you move through a professional website design process, you need to consider both your website content and your style. Develop new branding strategies and upgrade your marketing: get a free inbound marketing assessment today.
In addition to choosing the right colors when initiating a professional website design, there are many other factors to consider. Download our eBook on growth-driven website design to learn more about building a website that adapts to your needs.