2022 THE STATE OF U.S.

CONSUMER TRENDS REPORT
UNDERSTAND HOW CONSUMERS ACT, HOW THEY THINK, AND WHAT THEY EXPECT IN 2022.
HubSpot surveyed more than 1,000 individuals across the U.S., including Gen Z (18-24), Millenials (25-34), Gen X (35-54), and Baby Boomers (55+) to better understand their thoughts behind important trends including, purchasing habits, social media, privacy, and much more. Download it today to discover the valuable insights for yourself.
"Quick guide content courtesy of HubSpot.com"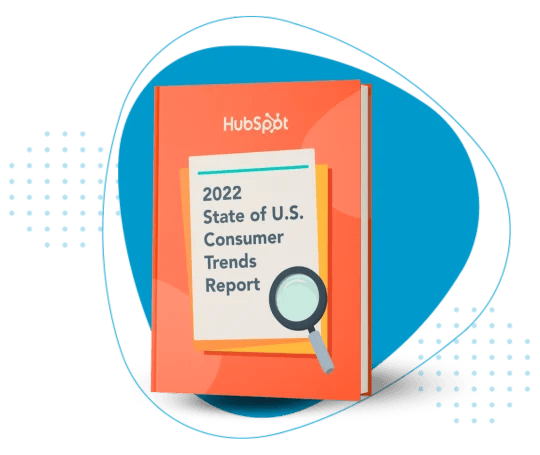 Stay in the Loop
DISCOVER THE CONSUMER TRENDS

ACROSS ALL GENERATIONS

Consumer trends can vary across generations, categories, and time periods. Understanding these trends can help you create a competitive advantage and provide more value to your consumers.
Attract top talent in today's job market by understanding what employees are looking for within the companies where they work and increase your retention rates for current employees, even when the trends favor job switching.
This guide is an informative source to learn about consumer behaviors and their impact on businesses across the U.S.
Sincerely,
All of us at Inbound 281
Get the 2022 State of U.S. Consumer Trends Report
Subscribe To Our Monthly Newsletter