FRUSTRATED WITH A LACK OF QUALIFIED LEADS?
A Beginners Guide to Lead Generation
Discover How to Generate Qualified Business Leads the Inbound Way.
Learn how lead generation fits into your inbound marketing strategy. Discover easy ways that you can start generating leads for your company today.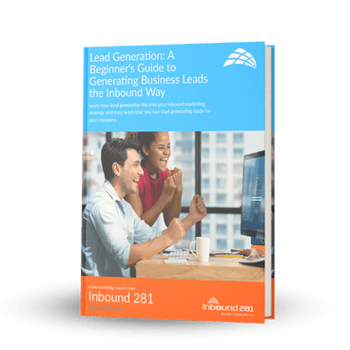 Lead Generation 101
Lead generation is the process of attracting strangers and prospects and converting them to someone with an indicated interest in your company's products and services.
This guide will walk you through all your need to know about lead generation. You will learn how to incorporate lead generation into your inbound marketing strategy to start generating leads easily. The guide will cover various topics including:
What is lead generation and why do you need it?
Lead generation processes in marketing
Lead scoring
Lead generation strategies
Latest trends and benchmarks
And more.
Sincerely,
All of us at Inbound 281
Get Your Copy of Lead Generation: A Beginner's Guide