Download for free today
How to Develop a Content Strategy in 7 Steps
A start-to-finish guide to creating a content strategy plan that matters.
A successful content strategy will attract your target audience at every stage of the funnel and keep them engaged even after a purchase.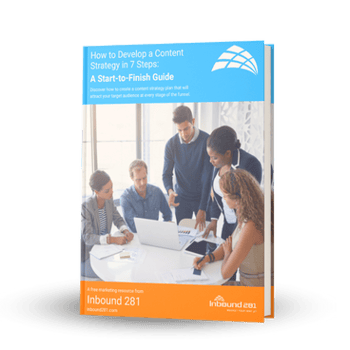 Not seeing results with your current content strategy?
Whether you're just starting out with content
marketing or you've been using the same
approach for a while, it never hurts to revisit your content strategy plan and make sure it's up-to-date, innovative, and engaging for your prospects and customers — no matter when or how they intend to buy.
We will take you through what you need to know to create your content strategy from start, to finish including:
What a content strategy is
Why you need a content marketing strategy
How to create a content marketing strategy framework
Content marketing strategy examples
Types of content marketing
And more
Sincerely,
All of us at Inbound 281
Download the guide: How to Develop a Content Strategy in 7 Steps