Download for free today
How to Build an Inbound Website
Tips for developing an inbound website that produces results
In this unprecedented economic climate, are you looking to create a dynamic website that attracts customers? This guide will help you build a site that attracts, connects and compels visitors.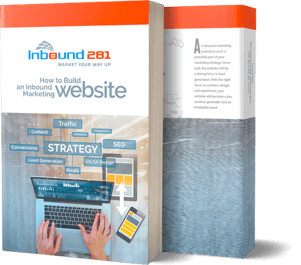 Looking for help but not sure where to begin? We are here to get you on the right track.
We have a team of senior marking consultants who are experts in a wide range of inbound marketing activities, everything from high-level strategy to on-the-ground tactics.
As a HubSpot Gold Agency, as well as HubSpot Certified Trainers, we are versed in all aspects of the HubSpot platform, as well as all things marketing, sales, and service.
Schedule a free, no-obligation, 20-minute call. We will listen intently to your situation, think creatively about options, then propose easy-to-implement recommendations you can put in place yourself, or enlist us to execute.
Sincerely,
All of us at Inbound 281