HOW (& WHERE) CONSUMERS DISCOVER

PRODUCTS ON SOCIAL MEDIA
A DETAILED REPORT FROM HUBSPOT TO HELP YOU LAUNCH THE PERFECT SOCIAL MEDIA CAMPAIGN.
Social media is becoming an increasingly popular approach for product discovery, company research, and more. Download the free guide now to learn how and where you should be implementing your social media marketing strategies.
"Quick guide content courtesy of HubSpot.com"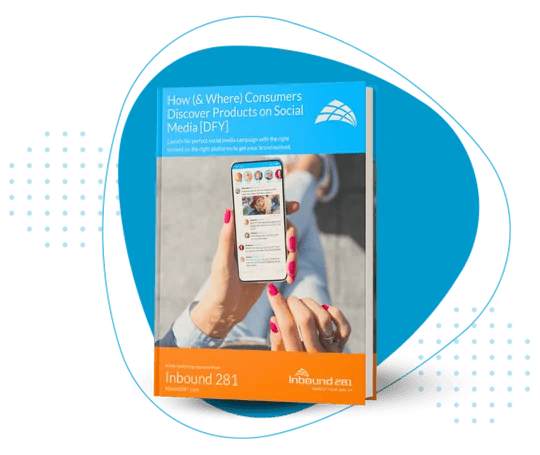 CREATE THE RIGHT CONTENT ON THE RIGHT PLATFORMS TO GET YOUR BRAND NOTICED.
MAKE AN IMPACT

WITH YOUR SOCIAL MEDIA CAMPAIGNS

More and more companies are joining social media. Why? Because social media is where consumers are spending increasing amounts of time. Knowing how and where to approach each generation of consumers will help guide your marketing strategy toward success.
We will take you through a deep dive into a variety of essential social media tactics including:
The top social media channels consumers use for product discovery

What types of content consumers watch and engage with and where they are watching it

Social media research habits

Which platforms you should market your products on

And more
Sincerely,
All of us at Inbound 281
GET YOUR GUIDE ON HOW (& WHERE) CONSUMERS DISCOVER PRODUCTS ON SOCIAL MEDIA
Subscribe To Our News And Events