ATTRACT YOUR BEST CUSTOMERS

WITH PERSONAS
OUR 7-STEP DIY PROCESS HELPS YOU DEFINE YOUR PERSONAS
Personalize your content with personas to improve all of your campaigns for paid media, email marketing, direct marketing, website content, and more. Our Buyer Persona Kit includes everything you need to engage your team to make your content more effective.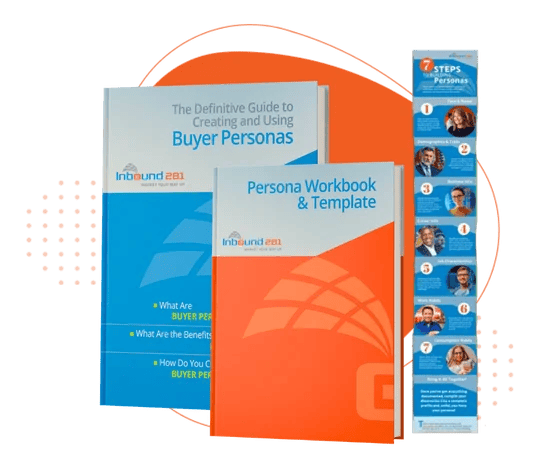 Discover Your Ideal Audience
ATTRACTING THE RIGHT CUSTOMERS

SHOULDN'T BE HARD

Buyer Personas help ensure that all activities related to acquiring and serving customers are tailored to your buyer's needs. Personas result in better marketing content, higher-quality sales leads, and more responsive service and support.
Download the persona kit

Implement the proven process

Keep your pipeline filled with qualified leads, grow sales, and increase revenue
Get your reports and learn how companies who use buyer personas see increases in performance, profits, and efficiency across the board.
Sincerely,
All of us at Inbound 281
Any of this sound familiar?
FRUSTRATED WITH ENGAGING VISITORS WITH YOUR

CONTENT MARKETING
You've invested a lot of time and resources in your marketing but are disappointed with the results.

You're not attracting the right visitors to your website?

You're getting leads from your website but you struggle to capture sales-qualified leads.

You're not getting qualified leads from your website?
Your website is not generating enough traffic to support your goals.

Your sales team is struggling to get qualified prospects to talk to.

It's difficult to engage visitors with your current marketing campaigns.

You suffer from high bounce rates on your website?
HOW PERSONAS

HELP YOU GROW

Personas capture actionable insights about your customer's decision-making process, including the attitudes, concerns, motivations, and criteria they use to choose you versus the competition.
Subscribe To Our News And Events