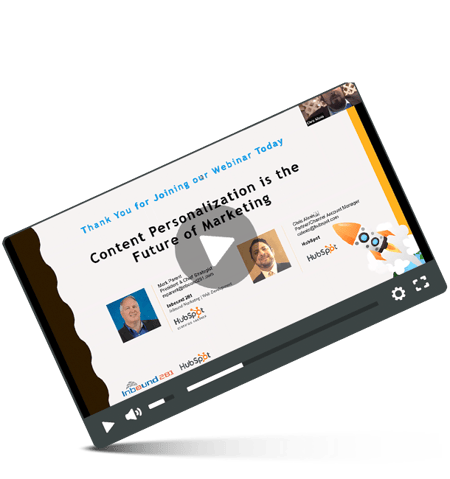 MAKE AN IMPACT
WATCH THE WEBINAR
You might already use content personalization in your digital communication. But are you using it fully? And effectively? In this recorded webinar, HubSpot inbound marketing expert Chris Alexis shows the ins and outs of personalization.
Chris demonstrates:
How to build persona-based content and journeys
How to create dynamic content that can be used in emails and on websites
How to employ personalization across multiple channels
How to tie everything together to engage visitors and move them more efficiently through the buyer's process
This webinar is ideal for anyone seeking to make the most of personalization, now and into the future. Don't miss out. Watch the Webinar!